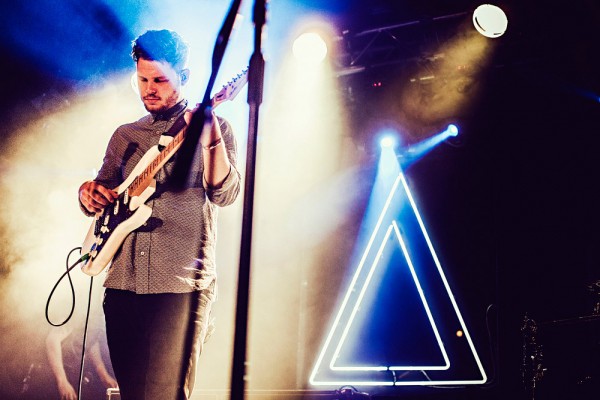 Engleski indi rok bend iz Lidsa, Alt-J objaviće 22. septembra drugi studijski album pod nazivom This Is All Yours. Bend je objavio novi singl pod nazivom "Every Other Freckle"". Poslušajte je u daljem tekstu.
U pitanja je treći singl sa njihovog predstojećeg drugog albuma This Is All Yours, nakon pesama "Hunger Of The Pine" i "Left Hand Free".
U razgovoru za BBC Radio 1 o pesmama koje su do sada objavili, klavijaturista Gas Anger-Hamilton (Gus Unger-Hamilton) je rekao: "Dosta toga smo naučili zahvaljujući reakcijama na naš prvi album iz koga smo mogli izvući sve što smo želeli muzički… To se veoma dobro može čuti u tri pesme koje smo do sada objavili."
Takođe je govorio i o ponovnim živim nastupima benda rekavši da će svirati sa novim muzičarem na predstojećoj turneji, čovekom koji svira nekoliko instrumenata i koji se zove Kameron (Cameron). "Svima nam je nedostajala živa svirka", rekao je Gas, dodajući da se trio nedavno sastao i sa bivšim članom, jednim od osnivača benda, Dživilom Sejsburijem (Gwil Sainsbury). "On je zaista divan. Zajedno smo izlazili pre par nedelja – zaista je srećan i ne kaje se."
Trio će započeti turneju od sedam dana po Velikoj Britaniji i Irskoj u vreme izlaska njihovog albuma.
Spisak pesama sa albuma This Is All Yours:
'Intro'
'Arrival In Nara'
'Nara'
'Every Other Freckle'
'Left Hand Free'
'Garden Of England'
'Choice Kingdom'
'Hunger Of The Pine'
'Warm Foothills'
'The Gospel Of John Hurt'
'Pusher'
'Bloodflood Pt II'
'Leaving Nara'
(Visited 97 times, 1 visits today)