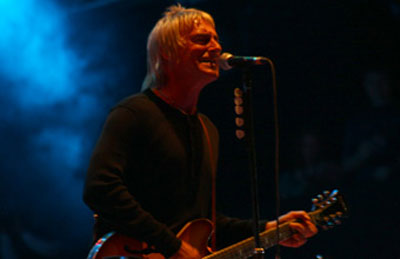 Britanski muzičar Pol Veler nikada nije voleo da sluša "Smells like teen spirit"…
Zvezda EXIT08 festivala Pol Veler je u intervjuu "NME" magazinu govorio o muzici devedesetih, grandžu, Britpopu, svojim solo albumima "Wild Wood" i "Stanley Road", a onda izjavio nešto zbog čega će ga svi fanovi pokojnog Kurta Kobejna i njegove muzike, sigurno zamrzeti.
"Je*eno đubre! Devedesetih ste imali svo to grandž s*anje i Nirvanu…Uvek sam mislio da su đubre – to je samo moglo da se desi u Americi – da otkriju punk rok 20 je*enih godina kasnije!".
Pol Veler je u intervjuu koristio i nekoliko "mirnijih" izjava o pojedinim bendovima. Posebno ističe svoj doprinos Britpop sceni koji se vidi u muzici sastava Oasis, Blur i Suede.
(Visited 71 times, 1 visits today)