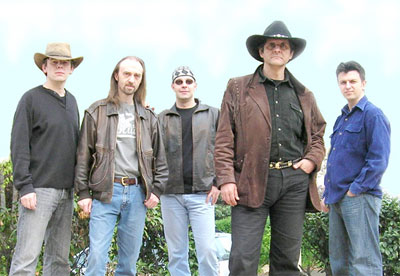 Tip događaja: Koncert
Objekat: Lađa, Savski kej (prvi brod ispod Brankovog mosta)
Početak: 08.09.2011-22:00
Najstariji bluz sastav u Srbiji, Point Blank, svira u "graničnim područjima", to jest bluz koji je prožet elementima roka, fanka i kantrija, uz blage uticaje fjužna.
Grupa, čiji je pun naziv "Dr Project Point Blank Blues Band", opstaje na našoj sceni više od 25 godina. Prvi album je objavila 1983. godine, i to je bilo prvo ostvarenje neke srpske bluz grupe koje je potpuno snimljeno na engleskom jeziku. Većina albuma snimljena je za PGP RTB, današnji PGP RTS. Iako relativno mali, tiraži su u suprotnosti sa popularnošću grupe koja je rado viđen gost na koncertnim podijumima.
Cena karte je 200 dinara.
{youtube}PWL6txatEBQ{/youtube}
(Visited 105 times, 1 visits today)