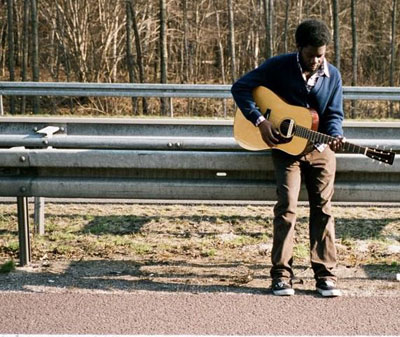 Michael Kiwanuka, mladi britanski kantautor poreklom iz Ugande u čijim žanrovima dominira soul i alternativni rock izbacio je novi spot za pesmu "I'm Getting Ready" koji možete pogledati na našem portalu.
Ovaj mladi autor, u januaru 2012. godine je osvojio BBC's Sound of 2012 nagradu.
Mnogi ga porede sa velikanima poput Bill Withers-a, Otis Redding-a, Van Morrison-a kao i The Temptations-a.
Njegov sjajni debi album pod nazivom "Home Again" trebalo bi da se pojavi zvanično 12. marta.
Za njegove nastupe se traži karta više, tako da su njegovi predstojeći nastupi u Britaniji rasprodani. Evropsku turneju započinje u Parizu 18. aprila, a završava 1. maja u Kelnu, Nemačka. Nakon toga se ponovo vraća na ostrvo sa serijom koncerata koje završava 23. maja u Londonu.
Ko je ljubitelj ovog pravca i zvuka, neka slobodno obrati pažnju na ovog momka, neće pogrešiti

(Visited 61 times, 1 visits today)