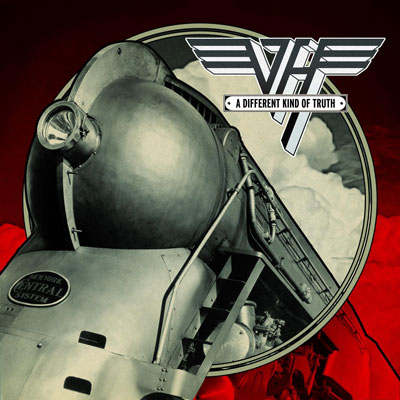 Manje od nedelju dana od njihovog koncerta u Cafe Wha? u Njujorku (New York), Van Halen je izbacio video za svoj novi singl "Tattoo" sa njihovog predstojećeg LP-a "A Different Kind of Truth", prenosi magazin Rolling Stone.
To je njihov prvi album sa David Lee Roth-om od 1984. godine. Za video su iskoristili isečke sa njihovog nastupa u Roxy-ju u Los Anđelesu (Los Angeles) krajem prošle godine. Bend nije svirao "Tattoo" u Cafe-u Wha? prošle nedelje, ali je zato svirali ""She's The Woman" koja se nalazi na novom albumu iako datira još kao demo iz 1976. godine.
Van Halen započinje 45-odnevnu turneju 18. februara 2012. godine u Luisvilu, država Kentaki. (Louisville, Kentucky)
Da li je vredno 28 godina čekanja, procenite sami.
{youtube}3WfQ-hV3WtA{/youtube}
(Visited 80 times, 1 visits today)