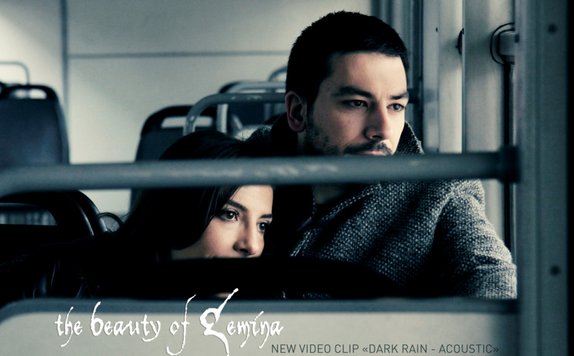 The Beauty Of Gemina 22. marta na svom ju tjub kanalu, objavio je novi spot za pesmu "'Dark Rain" (akustičnu verziju) sa njihovog nedavno objavljenjog petog albuma "The Myrrh Sessions".
Više o njihovom novom albumu kao i o samom bendu možete pročitati ovde.
Spot je režirao istaknuti Gökçe Pehlivanoğlu iz Istanbula, kao i Can Işık koji živi u Švajcarskoj.
Kao i spoj saradnje i spot je sniman na obe lokacije, u Turskoj i u Švajcarskoj.
U njemu se pojavljuje mladi par, čije uloge su tumačili Pınar Göktaş i Tolga Akman.
Pogledajte. Svideće vam se.
(Visited 13 times, 1 visits today)