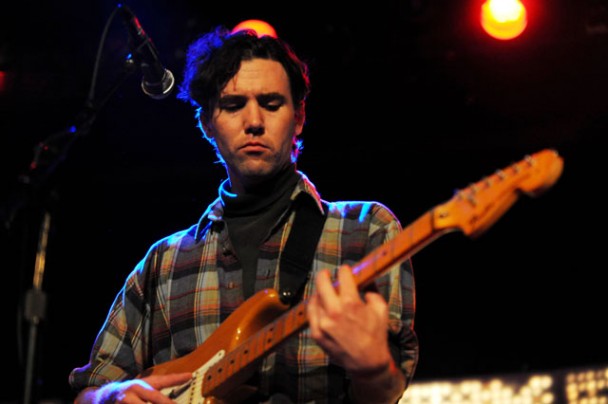 Kas Mekombs (Cass McCombs, 1977) je talentovani američki muzičar, na sceni prisutan od 2001. godine. Prošle godine objavio je sedmi, dupli album pod nazivom Big Wheel And Others, sa kojeg su do sada ekranizovane pesme "Morning Star", "Big Wheel", "Brighter!" i "Unearthed". Pred vama je najnoviji spot za "Name Written In Water", režiran od strane Džefrija Piksota (Jeffrey Peixoto).
Ne bih vam otkrivala detalje. Pesma sadrži pohvalne akustične deonice, umotane u smiren a jak vokalni izraz, ali kako će na vas uticati ovo što čete pogledati… Neće vas ostaviti ravnodušnima, u to sam sigurna.
"prison of childhood, a thousand suburban homes
every highway across the west i've flown
mesas in utah are standing like an ancient throne"
Cass McCombs – "Name Written In Water" from Hector Savage on Vimeo.
(Visited 87 times, 1 visits today)