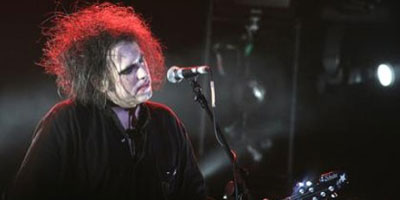 Na sajtu benda The Cure možete preslušati 20 do sada neobjavljenih snimaka iz perioda 1988-1989.
Reč je o kolekciji pod nazivom Alternative Rarities 1988-1989, koja sadrži snimke sa koncerta i demo verzije pesama koji neće biti deo prethodno najavljenog remasterovanog i dopunjenog izdanja albuma Disintegration.
Između ostalog, ovaj set sadrži i instrumentalne verzije pesama Pictures Of You i Fascination Street, žive verzije pesama Faith i Disintegration zabeležene u Dalasu 1989.
Remasterovana verzija albuma Disintegration će se pojaviti u prodaji 24. maja.
Alternative Rarities 1988-1989:
Closedown – RS Home Demo (Instrumental)
Last Dance – RS Home Demo (Instrumental)
Lullaby – RS Home Demo (Instrumental)
Tuned Out On RTV5 – (Instrumental Rehearsal)
Funknnotfunk' – (Instrumental Rehearsal)
Babble – (Instrumental Rehearsal)
Plainsong – (Instrumental Demo)
Pictures Of You – (Instrumental Demo)
Fear Of Ghosts – (Instrumental Demo)
Fascination Street – (Instrumental Demo)
Homesick – (Instrumental Demo)
Delirious Night – (Instrumental Demo)
Out Of Mind – (Studio Instrumental Jam)
Late – (Studio 'WIP' Mix)
Lovesong – (Studio 'WIP' Mix)
Prayers For Rain – (Studio 'WIP' Mix)
The Same Deep Water As You – (Live Dallas Starplex)
Disintegration – (Live Dallas Starplex)
Untitled – (Live Dallas Starplex)
Faith – (Live Rome Palaeur – Crowd Bootleg)
{youtube}z8mrUnA8-ts{/youtube}
(Visited 66 times, 1 visits today)