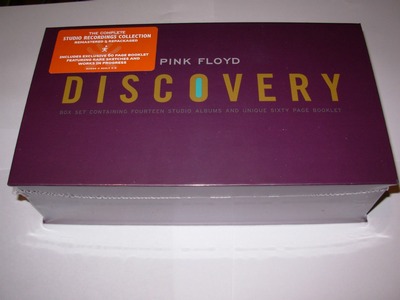 Svih 14 studijskih albuma na 16 CD-a svetskog muzičkog fenomena, grupe Pink Floyd, nalazi se u novom remasterovanom boks setu (od strane Džejmsa Gutriea (James Guthrie)), koji je izašao za "EMI Records".
U boks setu se nalazi i knjižica o Pink Floyd-u za čiji je dizajn zaslužan Storm Torgerson (Storm Thorgerson).
Bezvremenska muzika sadržana je u albumima :
1. "The Piper at the Gates of Dawn" – Avgust 1967.
2. "A Saucerful of Secrets" – Jun 1968.
3. "Soundtrack from the Film "More"" – Jul 1969.
4. "Ummagumma" – Oktobar 1969.
5. "Atom Heart Mother" – Oktobar 1970.
6. "Meddle" – Novembar 1971.
7. "Obscured by Clouds" – Jun 1972.
8. "The Dark Side of the Moon" – Mart 1973.
9. "Wish You Were Here" – Septembar 1975.
10. "Animals" –  Februar 1977.
11. "The Wall" –  Novembar 1979.
12. "The Final Cut" April 1983.
13. "A Momentary Lapse of Reason" – Septembar 1987.
14. "The Division Bell" – April 1994.
Pink Floyd je progresivni psiholedični rok bend osnovan 1965. godine u Engleskoj, pod nazivom The Pink Floyd Sound u sastavu: Sid Baret (Syd Barrett), ritam gitara, Rodžer Voters ( Roger Waters), bas gitara, Ričard Rajt (Richard Wright), klavijature, Nik Mejson (Nick Mason), bubnjevi i Bob Klous (Bob Klose), solo gitara.
Svoje specijalno mesto i poziciju obezbedio je svojim inovativnim silom, virtuoznim izvođenjem svojih numera uz specijalne vizuelne performanse u toku koncerata, kao i filozofskim tekstovima svojih pesama, originalnim omotima ploča i svojevrsnom upotrebom elektronike koja je bila dobro ukomponovana u melodiku i harmoniju njihovih numera.
Pink Floyd je jedan od najuspešnijih i najuticajnih bendova svih vremena što između ostalog i potvrđuju preko 250 miliona albuma prodatih širom sveta kao i brojne nagrade i priznanja. Pesme kao sto su "Shine on you Crazy Diamond", "Astronomy Domine", "Hey you", "High hopes", "Sorrow", "Money", "Eclipse", "Comfortably numb" i mnoge druge, ostaće zapamćene kao nedostižne i sigurno je da će se kroz nekih 300 ili više godina slušati kao klasika velikih majstora danas.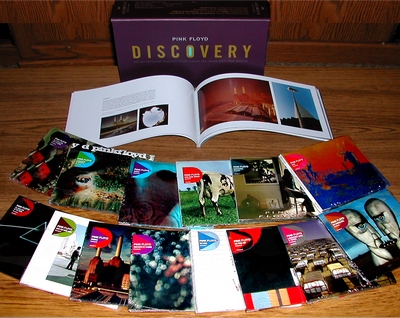 (Visited 54 times, 1 visits today)