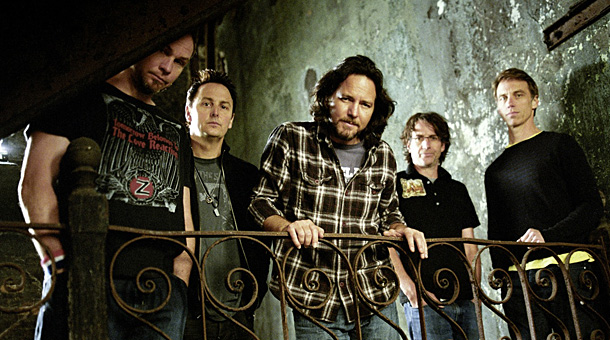 Grandž velikani, Pearl Jam objavio je prvi spot za nedavno objavljeni singl "Mind Your Manners" sa predstojećeg albuma Lightning Bolt koji izlazi 15. oktobra 2013. godine. Pogledajte vrlo interesantan spot u nastavku teksta.
Sa devet studijskih albuma, stotine živih nastupa, Pearl Jam nastavlja da bude glavna snaga rokenrola danas. Da je tako, to potvrđuje i novi spot za pesmu "Mind Your Manners" koji je režirao Deni Klinč (Danny Clinch) sa kojim je bend sarađivao i ranije.
Sama pesma ima pank-rok melodiju za koju gitarista benda Majk Mekgrejdi (Mike McCready) kaže da je inspiraciju imao od strane benda Dead Kennedys kao i od strane basiste iz benda Džefa Amenta (Jeff Ament) koji je doprineo mnogo sa svojim pank-rok idejama.
Haotični klip, predstavlja bend kako nastupa ispred velikog ekrana na kome se prikazuje sve vrste nepogoda, od munja, bombi do ekoloških katastrofa,… Neke od animiranih scena podsećaju na raniji spot grupe "Do The Evolution" iz 1998. godine, mada ovaj spot više aludira na tragične događaje od "11. septembra", globalnog zagrevanja i uragana Sendi, dok pevač Edi Veder (Eddie Vedder) izražava svoje frustracije povodom toga pevajući:
Try my patience
My patience tried
This world's a lonely living
That makes me wanna cry
Bend je trenutno na turneji po Americi sve do decembra, kada prelaze na drugi kontinet da bi učestvovali na seriji festivala na tlu Australije i Novog Zelanda.
(Visited 80 times, 1 visits today)