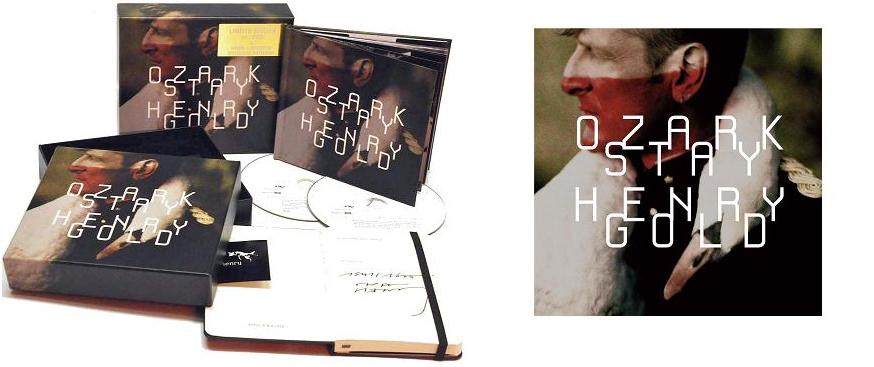 Ozark Henry je projekat Pita Godera (Piet Goddaer) iz Kortrijka (Belgija). Predstavljamo vam video spot za pesmu "I'm Your Sacrifice", sa njegovog novom albumu "Stay Gold", koji je izašao u aprilu.
Pit Goder radio je u nekoliko lokalnih bendova pre nego što je počeo solo karijeru, a najupečatljiviji uspeh postigao je kao reper u bendu Word, u kojem je radio sa svoji bratom Janom (Jan Goddaer), čiji je kultni hit bio "Henry Man-She" 1994. godine.
Iza sebe ima albume: "I'm Seeking Something That Has Already Found Me" (1996), "This Last Warm Solitude"(1998), "Birthmarks" (2001),"The Sailor not the Sea"(2004), "The Soft Machine" (2006), i "Hvelreki"(2010).
Na albumu "Stay Gold" našle su se sledeće pesme:
D1
1." Deep"
2. "I'm Your Sacrifice"
3. "We Are Incurable Romantics"
4. "If You Leave"
5. "Outpatient"
6. "Plaudite Amici Comedia Finita Est"
7. "It Was a Queer Sultry Summer"
8. "Death and the Maiden"
9. "Stay Gold Ponyboy Stay Gold"
01. "Juguetes del Víento"
D2
1. "Deep"
2. "I'm Your Sacrifice" (Radio Edit)
3. "We Are Incurable Romantics" (Radio Edit)
4. "If You Leav"e (Radio Edit)
5. "Outpatient" (Instrumental)
6. "Plaudite Amici Comedia Finita Est "(Radio Edit)
7. "It Was a Queer Sultry Summer" (Radio Edit)
8. "Stay Gold Ponyboy Stay Gold" (Instrumental)
9. "We Are Incurable Romantics "(Instrumental)
10. "It Was a Queer Sultry Summer" (Instrumental)
11. "Deep" (Instrumental)
12. "If You Leave" (Instrumental)
13. "I'm Your Sacrifice" (Instrumental)
O čemu se zapravo govori u "I'm Your Sacrifice" najbolje objašnjavaju sledeći stihovi:
"Got no cards up my sleeve, nothing under my hat
The moment of truth, there's no going back…
I'm still a believer"
(Visited 44 times, 1 visits today)