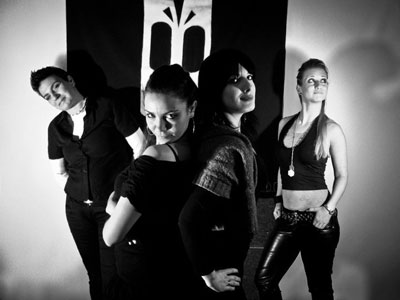 Počevši od ovog petka i svakog narednog sve do 01. 06. 2012. u renoviranoj sali Centra za kulturu Božidarac održavaće se koncerti u okviru festivala Vračar Rocks.
Na otvaranju će nastupiti tri benda: Fandango, Sinestezija i The Dibidus.
Ovog puta dame će preuzeti na sebe "teret" da probijaju led, tako da će četiri fantastične devojke, koje se kriju iza imena Fandango, otvoriti Vračar Rocks festival.
Nakon njih sviraće još jedan beogradski bend, Sinestezija. Bend će ovom prilikom promovisati debi album "Šminkanje stvarnosti". I na kraju večeri moći ćete da čujete malo iskusniju ekipu koja već dugo obitava na muzičkoj sceni, grupu The Dibidus. Osim pesama sa novog albuma "Trenerka i sako", bend će odsvirati i najveće hitove grupe Familija u novim aranžmanima.
Ne zaboravite -petak, Božidarac, 20h! Ulaz je 300 din.
(Visited 67 times, 1 visits today)