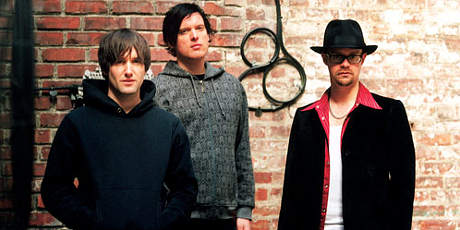 Grupa Ash je najavila da će u roku od godinu dana objaviti 26 novih singlova, raspoređenih po abecednom redu, od A do Z.
"Promenio se način na koji ljudi danas slušaju muziku", kaže frontmen Tim Wheeler.
"Sa razvojem downloada, naglasak je stavljen na singlove."
Singlovi će biti objavljivani svake dve nedelje tokom godinu dana, počev od oktobra, a pojaviće se u formi CD-a, vinila i downloada.
"Postoji jedan sjajan citat Andyja Warhola o tome kako čekanje na nešto to čini još zanimljivijim", rekao je Wheeler NME-ju.
"Mislim da će našim fanovima biti sjajno da čekaju dve nedelje znajući da će dobiti novu pesmu, pitajući se kakva će biti. Biće to zabavno."
Najavljeni singlovi biće prvi materijal Asha nakon albuma Twilight of the Innocents iz 2007. godine.
Izvor:
(Visited 22 times, 1 visits today)