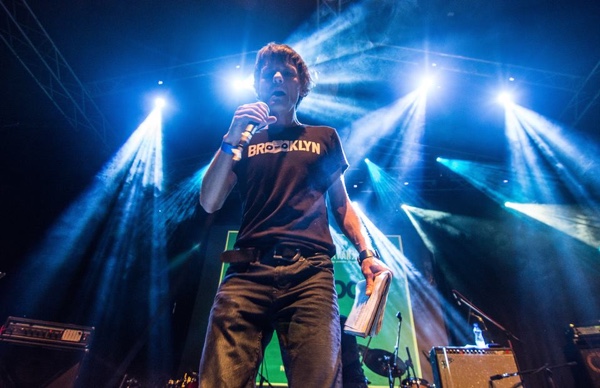 Novosadska avantgarda koja je oličena u grupi Obojeni program već više od tri decenije ima šta da kaže, a svoje poruke uobličava i pakuje u alternativni rok izraz uz originalnu muziku i karakterističan prikaz. Singlom "Danas će se desiti nešto lepo" predstavljena nam je jedna numera koja naginje ka bluz roku i žešćem rokenrolu, koji sa jakim gruvom predstavlja pravo osveženje i fantastičnu kombinaciju sa tekstom. Jednom rečju, po pitanju muzike to je odlična stvar, u skladu sa vremenom i sa stilom grupe.
Tekstualno je ljubavno socijalna tematika, koja kroz metafore provlači današnji kapitalistički sistem, a refren "Danas će se desiti nešto lepo, da li si spremna za to?" dovoljno govori o apsurdnosti takvog očekivanja i pitanja, bilo da se radi o ljubavi ili o ostalim sferama života.
Za pesmu je snimljen spot koji u odličnoj produkciji prikazuje kadrove Fruške Gore i Novog Sada sa devojkom u glavnoj ulozi. Ako će se danas desiti nešto lepo, to je onda svakako ova pesma.
(Visited 159 times, 1 visits today)