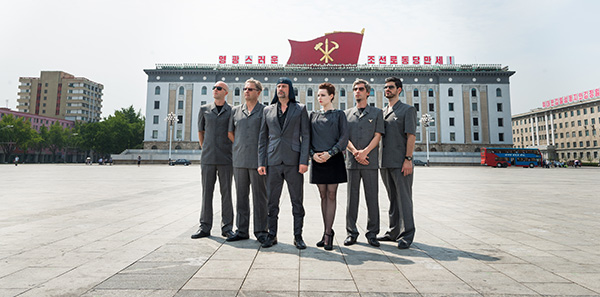 "We Are Millions And Millions Are One" novi je singl grupe Laibach skinut sa aktelnog albuma Spectre za koji je predstavljen i pripadajući spot.

Proteklih nedelja Laibach ne silaze sa naslovnih strana svetskih medija zbog uspešno završene turneje po Severnoj Koreji. U sklopu "The Liberation Day Tour"-a grupa je nastupila u Pjongjangu i oduševila tamošnju publiku postavši prvi zapadni bend koji je održao koncert u toj izolovanoj zemlji.
Kako bi proslavili tu istorijsku posetu Laibach su objavili spot za "We Are Millions And Millions Are One", novi singl sa albuma Spectre. Spot je režirao Ratneek i uključuje animacije iz filma "La Isla De Los Muertos" autora Vuka Jevremovića.
Turneja po Severnoj Koreji poklopila se sa obeležavanjem 70 godina oslobođenja korejskog poluostrva od japanske okupacije i podele na dve države. Poseta grupe Laibach glavnom gradu zabeležena je kamerama i biće prikazana kao dokumentarac čija premijera se planira za 2016. godinu. Režiser filma je norveški umetnik Morten Travik (Morten Traavik) koji je već sarađivao sa bendom na spotu "The Whistleblowers".
(Visited 76 times, 1 visits today)