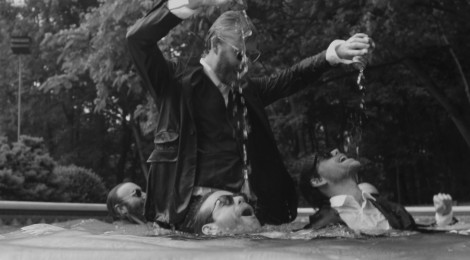 Članovi američkog indi rok benda The National krajem avgusta objavili su spot za pesmu "Graceless" sa albuma Trouble Will Find Me.
Uz pesmu kao što je "Graceless" spot je snimljen sasvim neočekivano. Petorka iz Ohaja sjajno se zabavlja u prostranoj kući ispivajući pivo, uletajući u bazen na biciklima a sve to uz melanholičan i pomalo težak tekst pesme. Crno beli snimak na pravi način poentira povezanost pesme i spota koji je, iako se nije dopao nekolicini njihovih fanova, u svakom slučaju interesantan i zabavan.
"Snimali smo spot u kući mojih roditelja i bukvalno smo uništili sve i usput i sami sebe. Kada sam uletao u bazen na biciklu imao sam naočare na sebi a sada imam modrice tamo gde su one bile. Bilo je jako zabavno, ali koštalo nas je puno. Niko nije umro doduše", komentariše snimanje pevač Met Beringer (Matt Berninger).
(Visited 70 times, 1 visits today)