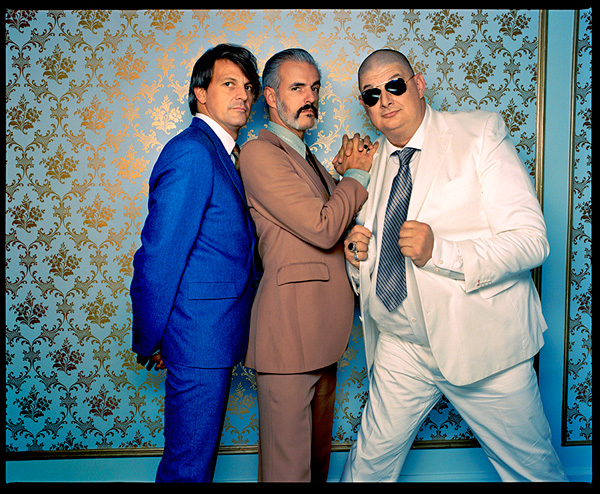 Belgijski rok trio Triggerfinger objavio je singl "Big Hole" skinut sa njihovog aktuelnog albuma By Absence Of The Sun. Bend će u regionu nastupi u zagrebačkoj Tvornici kulture, 2. jula, dok će u beogradskom kultnom klubu Barutana nastupiti dan kasnije, u petak, 3. jula.
"Big Hole" treći je singl sa poslednjeg izdanja, a prethodili su mu "Perfect Match" i "Off The Rack". Po željama publike jedna od najboljih pesama sa albuma By Absence Of The Sun konačno je dobila odgovarajući video koji je u potpunosti snimio pevač i gitarista benda Ruben Blok (Ruben Block), a montirao režiser i muzičar Remo Peroti (Remo Perotti).
Triggerfinger će nastupiti kao predgrupa grupi Muse večeras u Moskvi, 19. juna, a već dan kasnije su na Hellfestu u francuskom Klišonu (Clisson). U beogradsku Barutanu bend stiže nakon mađarskog Volt Festivala i već pomentuog nastupa u Tvornici kulture u Zagrebu. Ostatak juna kalendar im je popunjen nastupima u Rumuniji, Češkoj, Španiji, Francuskoj i Švajcarskoj.
Basista Pol fon Brajštehem (Paul Van Bruystegem), bubnjar Mario Hosens (Mario Goossens) kao i pevač i gitarista, harizmatični Ruben Blok (Ruben Block) imaće priliku da u prelepom ambijentu Beogradske tvrđave odsviraju repertoar sa sva četiri studijska albuma među kojima se izdvajaju "By Absence of the Sun", "Perfect Match", "Black Panic", "All This Dancin' Around", "My Baby's Got a Gun", "Let It Ride", "Cherry", "Game", "On My Knees", "Camaro", "Tuxedo", "Big Hole"… Neće izostati ni "I Follow Rivers", ali ovi bučni rokeri u finim odelima pre svega će pokazati da u rukama imaju puno aduta za velike bine.
Organizator koncerta je koncertna agencija RockSvirke.
Ulaznice su u prodaji preko EVENTIM mreže, GIGSTIX-a, DD Tickets-a kao i u Felix Shopu (TC Sremska). Kontigent promo ulaznica po ceni od 1000 dinara je skoro rasprodat dok će cena nakon toga biti 1200, a na dan koncerta 1500 dinara!
(Visited 71 times, 1 visits today)