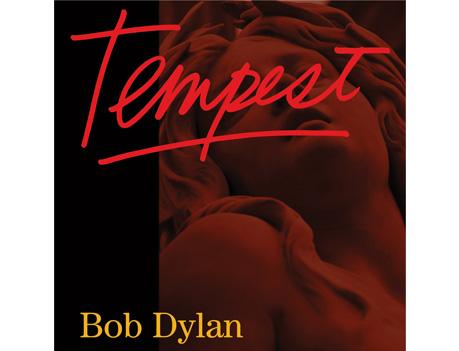 Columbia Records danas je objavila da će Bob Dylan-ov novi album "Tempest" biti objavljen 11. septembra 2012. godine. Sa deset novih i originalnih pesama, izlazak albuma poklapa se sa 50. godišnjicom od istoimenog debi albuma umetnika, koji je takođe izdat od Columbia-e 1962. godine.
Producent novog, 35. studijskog albuma Bob Dylan-a je Jack Frost i naslednik je prethodnog "Together Through Life", best-seller-a širom sveta.
Prethodna četiri albuma su univerzalno hvaljena kao najbolja u njegovoj dosadašnjom karijeri, postizanje novih nivoa komercijalnog uspeha i pohvalnih kritika za umetnika. Platinijumski album "Time Out Of Mind" iz 1997. godine doneo više Grammy nagrada, uključujući album godine, dok je "Love and Theft" nastavio Dylan-ovu platinijumsku seriju i doneo nekoliko Grammy nominacija kao i statuu za najbolji savremeni folk album.
"Modern Times" objavljen 2005. godine, postao je jedan od popularnijih albuma, prodat u čak 2.5 miliona kopija širom sveta i doneo Dylan-u još 2 Grammy nagrade. Album "Together Through Life" postao prvi album umetnika koji je debitovao 1. mestu i u SAD i Velikoj Britaniji kao i u pet drugih zemalja, na putu prevazilaženja prodaje od milion primeraka.
Ove godine Bob Dylan je dobitnik nagrade Presidential Medal of Freedom, najviše civilne nagrade u Americi.
(Visited 64 times, 1 visits today)