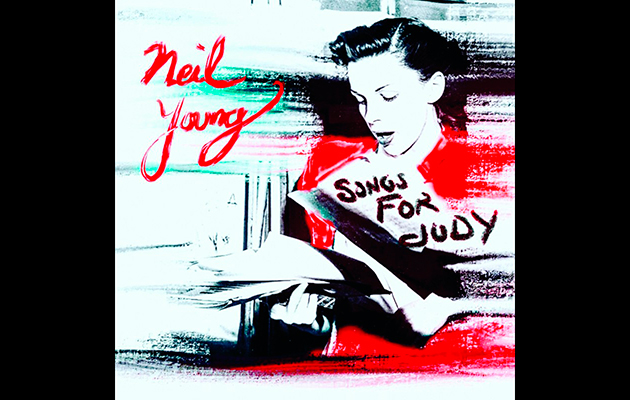 Legendarni kantautor Nil Jang (Neil Young) objaviće novi solo live album pod nazivom Songs For Judy.
Kompilaciju su priredili Kameron Krou (Cameron Crowe) i Džoel Bernstajn (Joel Bernstein), a uključivanje Jangove solo akustične setove sa turneje iz 1976. godine sa bendom Crazy Horse.
Digitalno i CD izdanje biće objavljeno 30. novembra, dok će se tokom decembra pojaviti i vinilno izdanje. Ploča će sadržati čak 23 pesme, a masterizaciju je uradio Jangov inženjer zvuka Tim Maligan (Mulligan). Poslednji album, za sada, The Visitor, kanadski muzičar objavio je prošle godine sa bendom Promise of the Real.
Kompletan spisak pesama sa albuma Songs For Judy možete pogledati u nastavku:
1. 'Songs For Judy Intro' Atlanta, GA Nov 24 (late show)
2. 'Too Far Gone' Boulder, CO Nov 06
3. 'No One Seems To Know' Boulder, CO Nov 07
4. 'Heart Of Gold' Fort Worth, TX Nov 10
5. 'White Line' Fort Worth, TX Nov 10
6. 'Love Is A Rose' Houston, TX Nov 11
7. 'After The Gold Rush' Houston, TX Nov 11
8. 'Human Highway' Madison, WI Nov 14
9. 'Tell Me Why' Chicago, IL Nov 15 (late show)
10. 'Mr. Soul' New York, NY Nov 20 (early show)
11. 'Mellow My Mind' New York, NY Nov 20 (early show)
12. 'Give Me Strength' New York, NY Nov 20 (late show)
13. 'Man Needs A Maid' New York, NY Nov 20 (late show)
14. 'Roll Another Number' Boston, MA Nov 22 (late show)
15. 'Journey Through The Past' Boston, MA Nov 22 (late show)
16. 'Harvest' Boston, MA Nov 22 (late show)
17. 'Campaigner' Boston, MA Nov 22 (late show)
18. 'Old Laughing Lady' Atlanta, GA Nov 24 (early show)
19. 'The Losing End' Atlanta, GA Nov 24 (late show)
20. 'Here We Are In The Years' Atlanta, GA Nov 24 (late show)
21. 'The Needle And The Damage Done' Atlanta, GA Nov 24 (early show)
22. 'Pocahontas' Atlanta, GA Nov 24 (late show)
23. 'Sugar Mountain' Atlanta, GA Nov 24 (late show)
(Visited 88 times, 1 visits today)