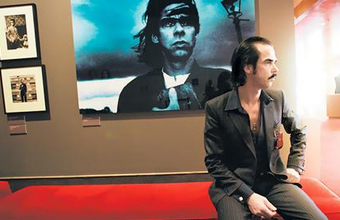 Nik Kejv (Nick Cave) i The Bad Seeds objavili su spot za pesmu "Jubilee Street" sa najnovijeg studijskog albuma "Push The Sky Away", čiji je izlazak najavljen za 18. februar ove godine.
Režiser spota je Džon Hilkoat (John Hillcoat), a sniman je u Londonu krajem prošle godine. U njemu se pojavljuje i britanski glumac Rej Vinston (Ray Winstone).
Kejv je za britanske medije izjavio da je oduševljen ekipom koja je realizovala njegov novi video materijal.
"Bilo mi je veliko zadovoljstvo gledati Reja kako glumi, on je majstor. On je tako dobar glumac. Naravno, takođe, uvek je sjajno raditi i sa prijateljem Džonom Hilkoatom", rekao je Kejv.
(Visited 67 times, 1 visits today)