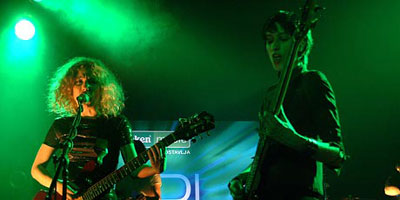 Exit je saopštio imena novih izvođača na Fusion bini i u Dance Areni.
Program Fusion bine proširen je za bendove Sweeper, E Play (na slici), Milan Mumin & The Undercover Maniacs, Baloji, Stilness i The MOOod, a na Dance Areni nastupaju još Dee Face, Vladimir Aćić, Vlada Janjić, Gordan Paunović, MKDSL i Flip.
Osim toga na glavnoj bini Exita učešće su potvrdili Grandmaster Flash, Fucked Up, Ebony Bones, Darkwood Dub i Zoster.
Izvor:
(Visited 44 times, 1 visits today)