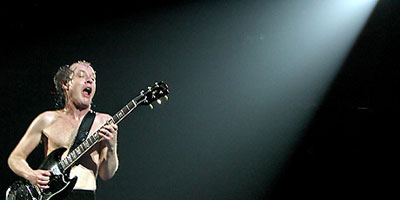 Beogradski izdavač Scatto Publishing 22. maja izdaje biografsku knjigu o grupi AC/DC Priča o AC/DC: Neka bude rok.
Let There Be Rock – The Story Of AC/DC autorke Susan Masino je originalno objavljena 2006, a ovo izdanje je upotpunjeno periodom o albumu Black Ice.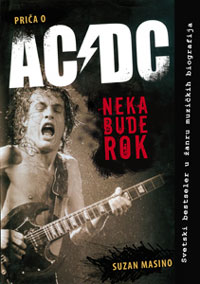 Knjiga se temelji na intervjuima koje je Susan tokom 30 godina radila s članovima benda, kao i na svedočanstvima iz prve ruke njihovih saradnika, prijatelja i drugih muzičara.
Neka bude rok je celovita priča o AC/DC i njihovom usponu do vrhova rokenrol stratosfere. Pročitajte kako je ova grupa australijskih momaka postala jedan od istinski legendarnih bendova", navodi se u saopštenju izdavača.
Cena knjige će biti 929 dinara, format B5, meki povez sa omotnicom, obima 240 strana + 24 strane ilustracija.
Scatto Publishing za jun najavljuje još jedan naslov u ediciji Backstage: Ejmi, Ejmi, Ejmi: Priča o Ejmi Vajnhaus.
Izvor:
(Visited 20 times, 1 visits today)