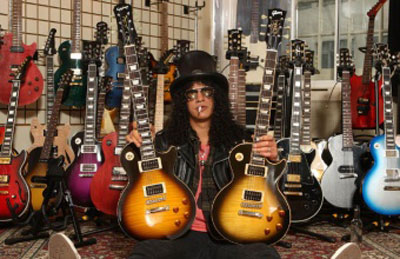 Britanski tabloid "Sun" objavio listu najboljih gitarskih rifova svih vremena. U anketi u kojoj se birao "zvuk za sva vremena" učestvovali su ljubitelji nešto jačeg zvuka iz celog sveta, i "dovoljna većina" proglasila je numeru "Sweet child of mine" benda Guns'n'Roses za apsolutnog pobednika.
Slešove bravure u pomenutoj numeru zauzele su visoko prvo mesto, a na drugom mestu, nekoliko glasova manje imala je numera Erika Kleptona "Layla".
"Bronzanu medalju" osvojio je "duet" benda Aerosmith i Run DMC i pesma "Walk this way".
Prvih deset "popunili" su: Majkl Džekson "Beat it", Motorhead "Ace of spades", Džimi Hendriks "Woodoo child", Queen "Another one bites the dust", Nirvana "Smells like teen spirit", Deep Purple "Smoke on the water", Green Day "American idiot".
Izvor:
(Visited 65 times, 1 visits today)