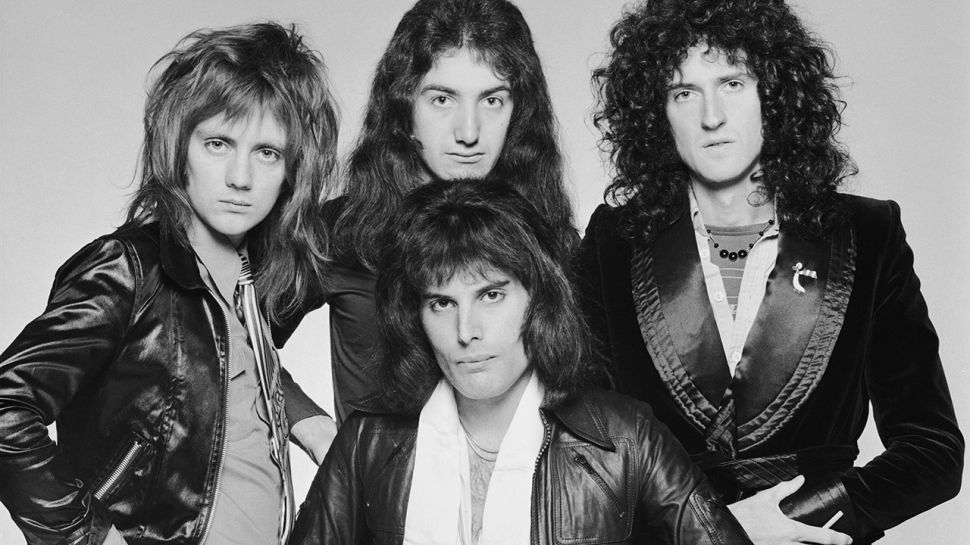 Na dan kada bi Fredi Merkjuri (Freddie Mercury) proslavio 72. rođendan, bend Queen je najavio oficijelni soundtrack za predstojeći film Bohemian Rhapsody koji će sadržati do sada neemitovane snimke sa Live Aida.
Pored besmrtnih pesama Bohemian Rhapsody, Radio Ga Ga, Hammer To Fall i We Are The Champions sa Vemblija, na novom izdanju će biti mesta i za druge retke pesme benda, nove verzije starih hitova i selekcija numera iz njihovog ranijeg opusa.
Album su producirali Brajan Mej (Brian May) i Rodžer Tejlor (Roger Taylor), a pomagali su im Džastin Širli-Smit (Justin Shirley-Smith), Kris Frederikson (Fredriksson) i Džošua Džej Mekre (Joshua J Macrae). Soundtrack će biti objavljen u CD i LP formatu, na kaseti i na digitalnim platformama 19. oktobra za etikete Virgin/Hollywood Records – četiri dana pre svetske premijere filma u Velikoj Britaniji. Ulogu Fredija u filmu tumači Rami Malek.

Kompletan spisak pesama izgleda ovako:
1. 20th Century Fox Fanfare
2. Somebody To Love
3. Doing All Right… revisited (Performed by Smile)
4. Keep Yourself Alive (Live At The Rainbow)
5. Killer Queen
6. Fat Bottomed Girls (Live In Paris)
7. Bohemian Rhapsody
8. Now I'm Here (Live At Hammersmith Odeon)
9. Crazy Little Thing Called Love
10. Love Of My Life (Rock In Rio)
11. We Will Rock You (Movie Mix)
12. Another One Bites The Dust
13. I Want To Break Free
14. Under Pressure (Performed by Queen & David Bowie)
15. Who Wants To Live Forever
16. Bohemian Rhapsody (Live Aid)
17. Radio Ga Ga (Live Aid)
18. Ay-Oh (Live Aid)
19. Hammer To Fall (Live Aid)
20. We Are The Champions (Live Aid)
21. Don't Stop Me Now… revisited
22. The Show Must Go On
(Visited 104 times, 1 visits today)