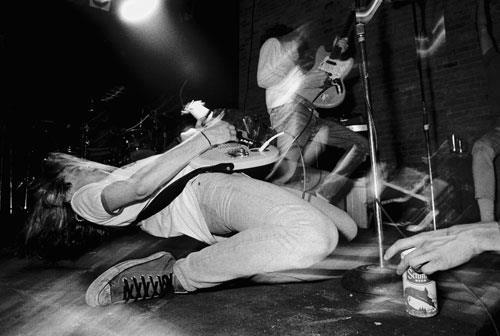 Američki "grunge" bend Mudhoney predstavili su spot za pesmu "The Only Son of the Widow from Nain" sa albuma Vanishing Point objavljenog u aprilu ove godine.
Spot predstavlja spoj prizora iz klasičnih crno-belih horor filmova i scena u kojima grupica pijanih pankera pleše tvist. Dok glavni junak spota luta kroz bolnicu ispunjenu kojekakvim avetima i nakazama od kojih potom beži gologuz sasvim je nemoguće shvatiti bilo koji od prizora ozbiljno. To se međutim savršeno uklapa u imidž ovog grandž benda i zaista doprinosi njihovom muzičkom izrazu.
Što se tiče instrumentala, Mudhoney nam ne nudi ništa novo. Kao da svesno odlučuju da stoje u mestu i drže se proverenih aranžmana. Ako ništa drugo, zadržaće odanu publiku željnu šutke.
(Visited 59 times, 1 visits today)