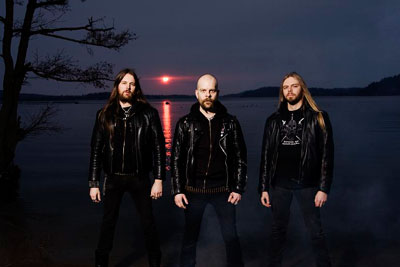 Švedska heavy/stoner/doom metal grupa Grand Magus potvrdila je nastup na Metalfest Open Air Croatia 2012.
Najavljeni su kao Black Sabbath sa severa. Grand Magus su 1999. godine u Stockholmu osnovali Janne 'JB' Christoffersson (vokal, gitara) i basista Fox, a već 2001. su za Rise Above Records, izdavačku kuću Doriana Lee-a iz Cathedrala, objavili premijerni album istog imena kao i bend.
Pravi proboj započinje sa "Monument" (2003.), potvrda kvaliteta stiže sa "Wolf's Return" (2005), a vrhunac sa "Iron Will", snimljenim s novim bubnjarom Sebastianom 'Sebom' Sippolom, koji je 2006. zamenio Fredrika 'Trisse' Liefendahla.
Peti album "Hammer of The North" nastavlja tradiciju tekstualnih oslanjanja na severnjačku mitologiju, a izlazi 2010. godine za novog izdavača, Roadrunner Records.
Pogledajte i zvanični trailer za Metalfest, a na području Srbije ulaznice se mogu kupiti preko Gigstix-a.
(Visited 37 times, 1 visits today)