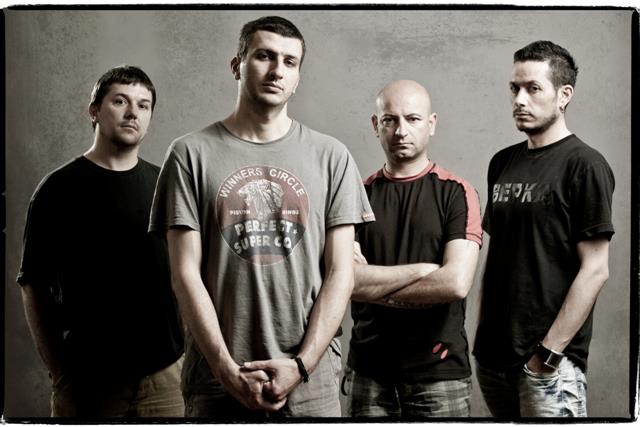 Novosadski Omladinski centar CK13 najavljuje odličan metal koncert u nedelju 10. juna na kome će svirati Verka, Wolfram i Hollow my Eyes.
Verku mnogi posmatraju kao nešto najbolje od metala što Makedonija trenutno može da ponudi. Nastali su 2009. godine, a priliku da uđu u studio dobili su nakon pobede na Rock Festu u Skoplju, gde su osvojili glasove i žirija i publike. Metal koji sviraju prožet je intenzivnim ritmom i tradicionalnim instrumentima i inspirisan radom bendova kao što su Morbid Angel, Waltari, Tool, Anacrusis i The Mars Volta.
Do sada su objavili dva albuma – "Jaggah" 2003. godine i "Motorni Pesni" 2010. godine i nastupali širom regiona.
Bend Wolfram pod ovim imenom nastupaju od proleća 2011. Godine. Do tad su se zvali Sewn i izdali jedan album. Kažu da ne žele da se svrstavaju ni u jedan poseban muzički pravac, jer ih inspirišu najrazličitiji žanrovi i umetnosti. Rade na novim autorskim materijalima – muzičkog, filmskog i grafičkog karaktera. Trenutno su u, kako kažu, eksperimentalnoj fazi, pa će dobar deo pesama će se izvoditi u "sirovoj" formi, sve dok se kritički ne srede i svedu u stalnu celinu.
Novosadski "Hollow my Eyes" svojevrsna je mešavina kako muzičara iz raznih srpskih bendova, tako i muzičkih pravaca – death core-a, melodičnog death metala i sličnog. Mada je ovaj petočlani sastav oformljen pre manje od godinu, početkom 2012. potpisali su ugovor sa kanadskom "Five by Five Records" izdavačkom kućom. Za sada imaju jedan singl "Divine Burden," snimljen u studiu "Danger Line." Planiran je i split release sa bendovima Conviction i All the Arms We Need, nakon čega će uslediti promotivna turneja.
Cena karte je 250 dinara, a svirka počinje u 21 sat.
(Visited 54 times, 1 visits today)