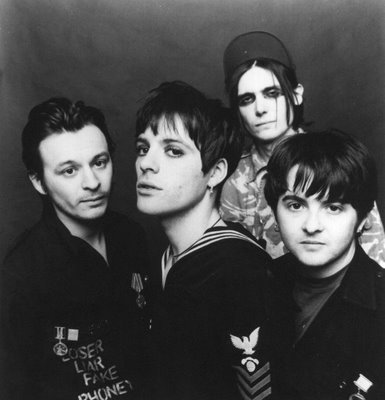 Bend Manic Street Preachers u septembru izdaje novi album.
Kao najavu za ovaj album urađen je i novi singl i spot sa saradnikom na celom albumu, Ričardom Houlijem (Richard Hawley). Numera se zove isto kao i novi album Rewind The Film.
Video spot je nostalgičan, sadrži melanholične scene, dok je muzika instrumentalna laganog ritma, malo drugačije od onog što smo navikli od Manic Street Preachers-a.
Ovo će biti jedanaesti album za ovaj bend sa Velsa (Wales), a tačan datum izdavanja je 16. septembar ove godine. Gosti na albumu su i Lusi Rouz (Lucy Rose), Kejt Le Bon (Cate Le Bon) i pomenuti Ričard Houli.
Pre izdavanja samog albuma, bend najavljuje da će se 9. septemrbra predstaviti još jednim singlom , "Show Me The Wonder".
(Visited 72 times, 1 visits today)