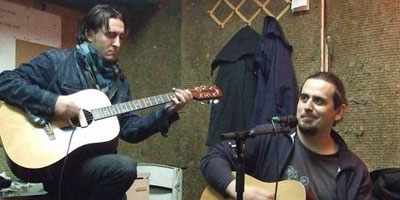 The Branka su objavili novi singl VII/4 za Neetiketu – online izdavačku kuću Manekena Bigza.
"Novi singl je bolji, duži, moćniji, veći, izdržljiviji, kompaktniji, prodorniji, muževniji i boja je sada mnogo intenzivnija. Ovo je ljubavna priča jednog mladog čoveka koji ne ide na utakmice, nije član nijedne stranke, ne igra basket, ne kupuje markicu za prevoz, ne prati kladionicu, ne jede pihtije jer one idu s' godinama i ne folira se da mrzi Bajagu, jer kako neko može da mrzi Bajagu?!", kažu The Branka.
Snimano u BIGZ-u, studio More mio Ivana Petrovića, miks je radio Marko Jovanović studio Underground, string aranžmani Darko Stanojević i Nebojša Marković (Intruder), ženski vokali MC Sajsi, prateći vokali Marko A Gajić.
(Visited 110 times, 1 visits today)