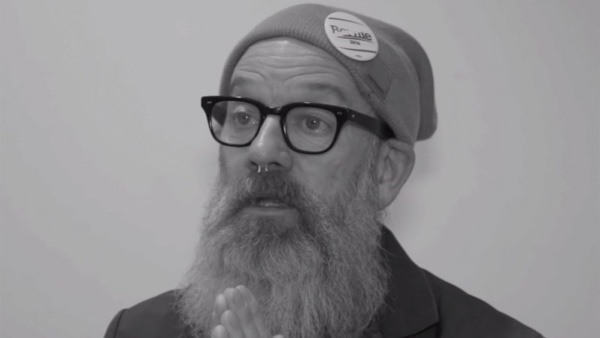 Pogledajte video u kome Majkl Stajp (Michael Stipe), Toni Viskonti (Tony Visconti), Vejn Kojn (Wayne Coyne), Peri Farel (Perry Farrell) i Debi Hari (Debbie Harry) odaju počast Dejvidu Bouviju (David Bowie).
Bivši pevač benda R.E.M. Majk Stajp, producent Toni Viskonti, frontmen benda The Flaming Lips, Vejn Kojn, kao i pevač benda Jane's Addiction Peri Farel, učestvovali su u kratkom filmu naziva "David Bowie Was The Gateway Drug For Your Favorite Rockstar".
U videu, koji je sniman u bekstejdžu događaja "The Music Of David Bowie show" u Njujorku, ranije ove godine, našli su se još i Sindi Loper (Cyndi Lauper), Lori Anderson (Laurie Anderson), En Vilson (Ann Wilson), Cat Power, Esperanca Spalding (Esperanza Spalding), Džon Darnel (John Darnielle), Riki Li Džons (Rickie Lee Jones), Judžin Huc (Eugene Hutz), Bilal i Robin Hičkok (Bilal and Robyn Hitchcock).
Dugogodišnji Bouvijev producent Viskonti rekao je o rok ikoni da kada ga je prvi put lično video sa Zigijem, imao je kraljevsku odeždu i narandžastu kosu. "Jedino sam prepoznao njegov glas i posle dve sekunde bilo je – pa, to je Dejvid."
"To je ono što sam zaista dobio od njega, da nikada nije ograničavao sebe. Ovo bi mogla biti lekcija svima, da nisu što i njihov stil". "Imate svoje pravo ja, ali možete i izmišljati stvari, načiniti ih stvarnim i izraziti ih."
"Vi niste vaša kosa, odeća – vi to možete napraviti. Bio je osoba koja je pokazala svetu kako se to radi.
Dejvid Bouvi je umro u januaru u 69. godini, samo nekoliko dana nakon objavljivanja albuma Blackstar."
(Visited 340 times, 1 visits today)