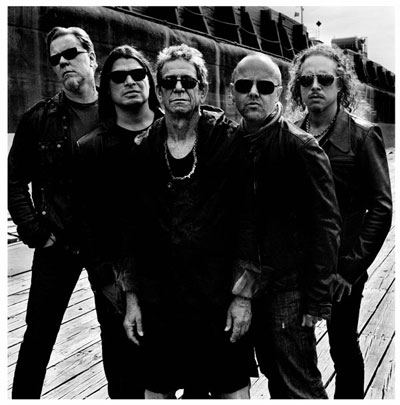 Lou Reed i Metallica objavili spot za pesmu "The View" sa zajedničkog albuma Lulu.
Režija: Darren Aronofsky (Black Swan, The Wrestler)
Darren Aronofsky, pozantiji po Oskarom nominovanim filmovima Black Swan i The Wrestler režirao je ovaj spot. Prvobitno je bilo u planu da se radi spot za pesmu "Iced Honey", ali očigledno nije mogao da odoli pesmi "The View", prenosi Pitchfork.
"Nikada nisam čuo ništa slično ovome", kaže Aronofsky u saopštenju. "Nisam mogao prestati da ga slušam. Lou razbija lirikom, a bend svojim rifovima. Tako je originalno i zato sam želeo raditi na njemu".
Spot možete pogledati ispod.
{youtube}fJlU_9Vyvqs{/youtube}
(Visited 53 times, 1 visits today)