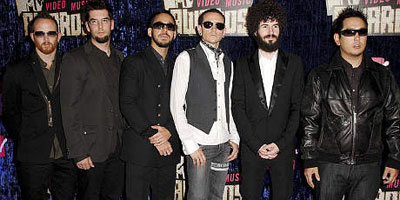 Multiinstrumentalista Linkin Parka Mike Shinoda najavio je da će sledeći album benda biti jedinstven.
"Moraćete da smislite ime novog žanra kako biste ga opisali", rekao je on Rolling Stoneu.
On je uporedio trenutno preovlađujući muzički ukus u Americi sa dominantnim ukusom u ishrani.
"Ljudi vole brzu hranu koja će ih učiniti debelim i letargičnim. McDonalds je sjajan s vremena na vreme. Jedite ga svaki dan i postaćete nemarni. Isto to osećamo prema današnjoj muzici" kaže Shinoda
Nasuprot tome, on je najavio da će na nasledniku Minutes To Midnight (2007) bend posebnu pažnju obratiti na substancu i prelaze.
U međuvremenu, Chester Bennington je najavio prvi solo album, pod imenom Dead By Sunrise, a nova pesma New Divide će moći da se čuje u novom filmu o popularnim robotima Transformersima pod nazivom Transformers: Rise of the Fallen.
Izvor:
(Visited 52 times, 1 visits today)