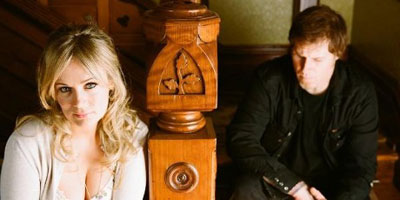 Muzički tandem koji čine Mark Lanegan i Isobel Campbell spremaju treći zajednički album, koji bi trebalo da se pojavi 23. avgusta i koji će se zvati Hawk.
Gosti na albumu su kantautor Willy Mason, bivši gitarista The Smashing Pumpkins James Iha i kalifornijska folk autorka Victoria Williams, prenosi sajt Direct Current.
Mladi Mason potpisan je kao koautor nekoliko pesama sa Hawka čiji je zvuk okrenut alternativnom countryju, folku, bluesu i jazzu.
Duo planira da početkom septembra održi nastup u Londonu.
Pored rada sa Campbell Lanegan je angažovan u brojnim saradnjama: sa Gregom Dullijem, The Gutter Twins, Queens of the Stone Age, The Twilight Singers i Soulsavers.
{youtube}DVLFBEy_kpw{/youtube}
(Visited 20 times, 1 visits today)