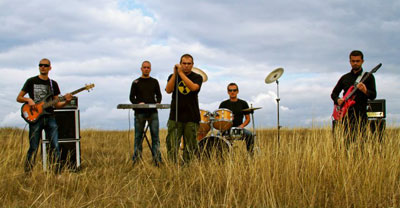 Ono što im je zajedničko je da imaju dva ista člana benda, probe u istom studiju, imaju i istog producenta, dolaze iz Pirota i zajedno će svirati u Beogradu i u Nišu. Ono što ih razlikuje su žanrovi, ali to svakako ne ometa saradnju već će tu različitost iskoristiti na najbolji mogući način i otprašiti ove dve svirke udruženim snagama.
Još jedna zanimljivost je da su dve godine za redom oba benda uspela da osvoje drugo mesto na Demofestu u Banja Luci. Kuriri su to učinili 2010., a Big Bug naredne godine.
Kolege iz Big Bug-a kao da rade po sistemu copy-paste pa će uskoro ući u beogradski studio "Underground" i završiti svoj prvi album kao što su to Kuriri nedavno učinili na istom mestu.
Prva svirka biće 09. februara u klubu Feedback, a deset dana kasnije 19. februara u klubu Gun.
(Visited 25 times, 1 visits today)