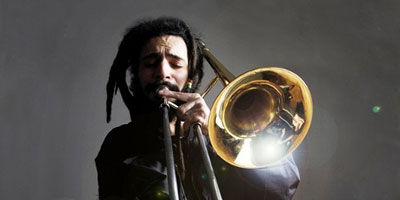 Hornsman Coyote će u četvrtak, 13. januara, održati koncert u Kulturnom centru Grad (Braće Krsmanović 4, Beograd) na kojem će promovisati novi album Cross The Earth koji je nedavno objavio Ammonite Records.
DJ podršku pružiće mu duo Navigator (Nebojša Intruder & Bole Ammonite).
Uz svaku kupljenu ulaznicu na poklon se dobija CD Cross The Earth.
Cena ulaznice u pretrodaji je 450 dinara, na dan koncerta iznosiće 550.
{youtube}yaD2g6kRku8{/youtube}
(Visited 38 times, 1 visits today)