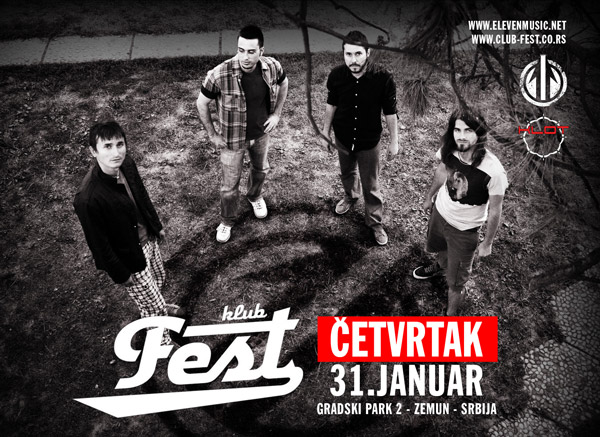 Šabački alternativni rok bend Eleven i beogradska alternativna metal grupa Klot nastupiće u klubu Fest u Zemunu sutra, 31. januara.
Klot je sastav iz Beograda koji postoji od 2006. godine. Na ne tako davno održanom festivalu BARF 2012 (Beogradski autorski rok festival) odneli su prvo mesto. Video za pesmu "Vrata" možete pogledati ispod.
Bend Eleven nastao je u Šapcu 2008. godine. Iza sebe imaju dva albuma: "A Moment of Silence" koji je izdat 2009. godine i "Težina okova" koji su objavili prošle godine. Ovom prilikom 11 nastavlja promociju poslednjeg albuma koji se može slobodno preuzeti sa službene stranice benda. Drugi sing za pesmu "Sanjano odsviraj" možete pogledati ispod.
Početak ove svirke je u 21:30, a ulaznice koštaju 200 dinara. Moguće je i rezervisati stolove (200 dinara) i separee (400 dinara) i to putem telefona 063/ 700 – 81 – 50 od 15 do 23 h.
(Visited 72 times, 1 visits today)