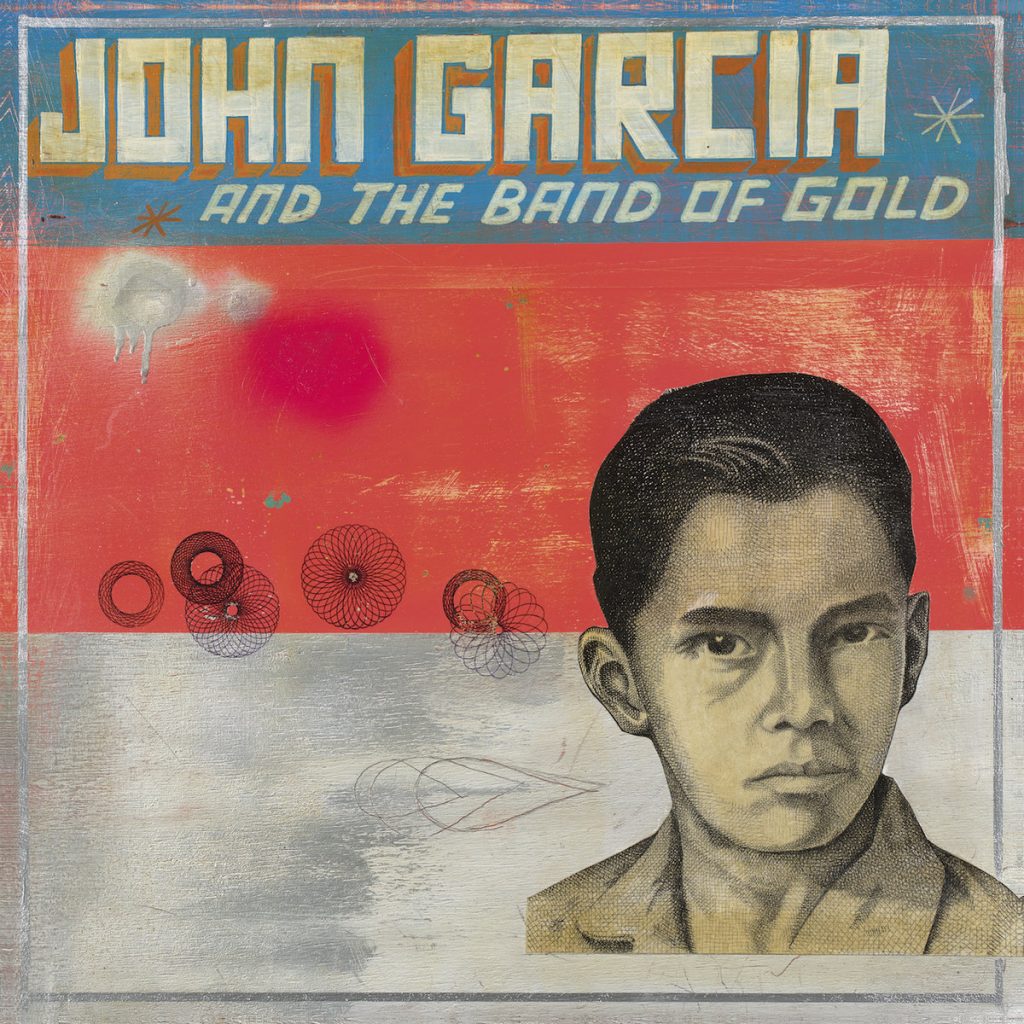 John Garcia And The Band Of Gold je novi projekat tzv pustinjskog roka nastao iz volje bivšeg frontmena grupe Kyuss Džona Garsije. Ovaj stoner veteran je snimio album prvenac sa ovom grupom, a naziv albuma je isti kao I grupa tj John Garcia And The Band Of Gold.

Kako sam Garsija kaže, potrebno je napraviti prost rok album sa izraženim bubnjevima, izraženim basom I izraženom gitarom I truditi se da se te stvari održe. Ovaj album je upravo takav. Kako dalje kaže, ovaj album nije o ljubavi već je to klasičan rok album.
Na njemu se nalazi pesma ,,Jim's Whiskers" , energično hard rok osveženje danas. U isto vreme I klasičan rok I moderan rok, ali zajednički je upravo rok, sveden na sve one elemente koje je Garsija opisao, opisujući album – gitara, bubanj, bas, glas, tj jak gruv I upečatljiva distorzija koja je u prvom planu I pentatonski ali efektivan solo. Pred kraj se ritam ubrzava a gruverska vožnja doživljava vrhunac.
Lepo je kada spot ima neku priču, što je slučaj I ovde, a koliko pesma traje toliko tamnoputi momak vozi skejt sa patikama oko vrata I dolazi do mesta gde mu je devojka poginula, a tada te patike baca u vis da se zakače na saobraćajni znak.
Čitav album je osveženje klasičnog rokerskog pristupa bez nekih primesa, interpretacija I viđenja, što svakako prija, a danas je takvih albuma sve manje. Na kraju, ako bi poredili, dobili bi spoj garažnog roka, AC/DC-ja I kalifornijske scene.

(Visited 47 times, 1 visits today)