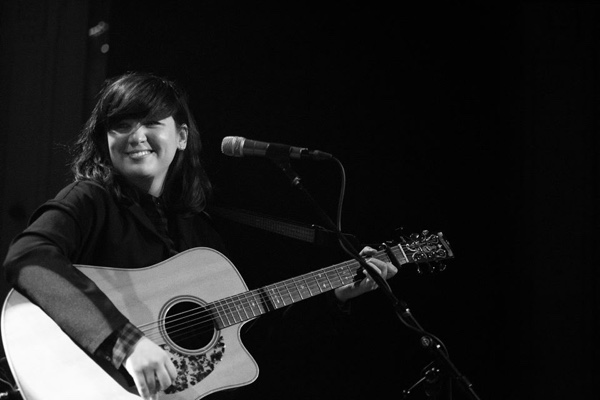 Džoana Serat (Joana Serrat), španska muzičarka, kantautor i predstavnik novog, mestimično akustičnog popa i folka predstavila je pesmu "Tug Of War", koja je deo njenog trećeg albuma Cross The Verge.Ono što prvo upada u oči je uspešnost izvođenja na engleskom jeziku, a tu se misli i na sam zvuk i aranžman koji je u potpunosti usklađen sa anglo američkim područjem i načinom muziciranja. Ova činjenica ne čudi kada se zna da je ceo album sniman u saradnji sa kanadskim producentom i muzičarem Hauardom Bilermanom (Howard Bilerman).
Iz ovog svojevrsnog spoja je dobijena mešavina britanskog popa uz blage dodatke akustičnog folka i novodobnog roka. Vrlo dobra produkcija se podrazumeva, te je mnogo instrumenata savršeno uklopljeno i prija slušaocu. Po svom karakteru, pesma je lepršava, lebdeća, lagana i opuštajuća i sluša se bez opterećenja i prevelikih očekivanja. Jednostavno, pronađi udobno mesto, zavali se i pusti "Tug Of War".
Kako sama umetnica ističe, pesma govori o mladoj generaciji koja je sledila puteve i uputstva koja su im data, ali na kraju nisu naišli ni na šta. Prilično rasprostranjena i široka tematika o kojoj vredi pisati i pevati.
(Visited 195 times, 1 visits today)