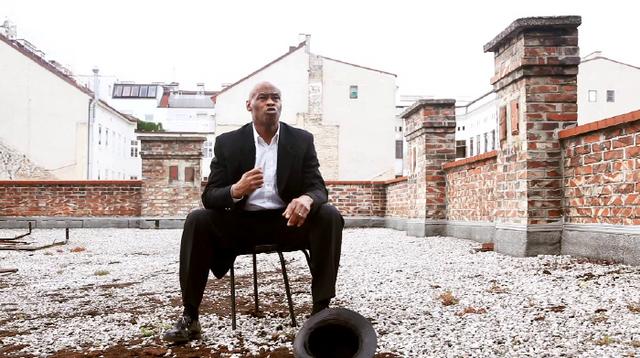 Nekadašnji pevač kultnog američkog ritam i bluz sastava Tower of Power – Hjubert Tabs (Hubert Tubbs) nastupiće na ovogodišnjem Nišvillu sa svojim internacionalnim sastavom Blues and Soul Revue.
Hjubert Tabs je bio vodeći vokal grupe Tower of Power sredinom sedamdesetih godina i sa njima je snimio jedan studijski album ("In the Slot") i jedan album uživo ("Live and In Living Color"), a snimci sa njim kao pevačem našli su se i na dva kompilacijska albuma ("Best of Tower of Power" i "Magnetic Gold"), što, kada se u vidu ima da su pevači ovog benda po pravilu bili vanserijski vokali – dovoljno govori o Tabsovom rejtingu. Osim toga, snimao je i nastupao sa mnogim svetski poznatim soul, rok i džez muzičarima: Santana, The Rolling Stones, Keni Dži, The Temptations…
Njegova profesionalna karijera, započeta još u tinejdžerskim danima u rodnom Dalasu, nakratko je prekinuta kada je odmah posle srednje škole regrutovan nakon čega odlazi u Vijetnam, gde u pauzi ratnih dejstava "održava kondiciju" pevajući za svoje kolege – vojnike. Posle otpusta iz vojne službe preselio se u Kaliforniju gde postaje član desetočlanog benda Blue Mountain sa kojim je tokom pet godina nastupao i kao predgrupa velikim imenim muzičke scene: Badiju Majlsu (Buddy Miles), Santani, Steviju Mileru (Steve Miller), i bendu Tower of Power koji ga 1974. godine poziva da zameni dotadašnjeg pevača Lenija Vilijamsa (Lenny Williams). Tokom nekoliko godina koje je proveo u TOP, nastupajući na koncertima širom sveta, imao je priliku da uspostavi mnoge kontakte sa najznačajnijim muzičarima različitih žanrova, pa su tako, osim kritike i publike, superlative o njegovom vokalu izrekli i Kvinsi Džons (Quincy Jones), Džo Sempl (Joe Sample), Herbi Henkok (Herbie Hancock), The Rolling Stones, The Jazz Crusaders….
Specijalni gost njegovog njegovog benda Blues and Soul Revue za ovu priliku je američki saksofonista Stiv Huks (Steve Hooks) koji je tokom karijere snimao i svirao sa izvođačima u rasponu od soula (The Drifterss, The Platters, The Ink Spots, Persi Mejfild (Percy Mayfield), Weather Girls), bluza i roka (Jimmy Caravan and the Blues Caravan, Tom Fauler (Tom Fauler)) do raznih stilova džeza (Glenn Miller Orchestra, Džimi Smit (Jimmy Smith), Džon Patituči (John Patitucci), Gabor Sabo (Gábor Szabó), Gari Vilis (Gary Willis), Bili Čajlds (Billy Childs)).
(Visited 43 times, 1 visits today)