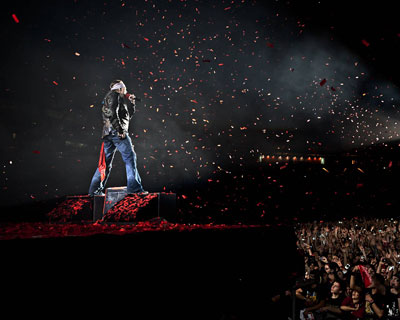 Iz tabora Exit-a juče je objavljeno da će ove godine na glavnoj bini nastupati i Guns 'n' Roses.
"Pištolji i ruže" nastali su davne 1985. godine. Vrhunac karijere bio im je početkom devedesetih kada su izdali dva albuma: "Use Your Illusion I" i "Use Your Illusion II".
Mešavina hard i bluz roka, hevi i glem metala izrodila je svetski poznate hitove poput: "Novembar Rain", "Don't cry", "Sweet child of mine", "Patience", "Estranged", "Paradise city", "Since I don't have you" i mnoge druge.
Videćemo u julu kako GNR zvuči u totalno drugoj postavi i bez Slash-a koji je pored Axl Rose-a, bio asocijacija na bend čim se pomene.
(Visited 56 times, 1 visits today)