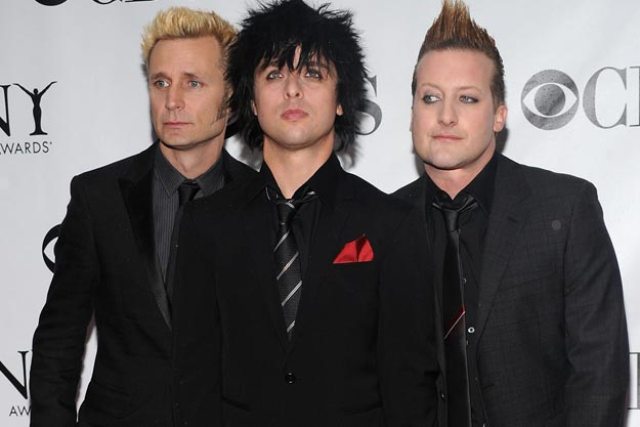 Kalifornijska punk-rock grupa Green Day već je ranije najavila izlazak novog albuma, trilogije "¡Uno! ¡Dos! ¡Tré!".
Datumi izlaska albuma su već poznati.
"Uno" izlazi 25. septembra, "Dos" 13. novembra i "Tré" izbacuju 15. januara naredne godine. Datumi važe za Ameriku.
Tracklisting za album "Uno":
1. Nuclear Family
2. Stay The Night
3. Carpe Diem
4. Let Yourself Go
5. Kill The DJ
6. Fell For You
7. Loss Of Control
8. Troublemaker
9. Angel Blue
10. Sweet 16
11. Rusty James
12. Oh Love
Ova grupa prodala je preko 60 miliona ploča širom sveta. Trećinu su pazarili Amerikanci. Album "American Idiot" (2004) doneo im je veliki broj novih fanova, ali i kritike koje su bile usmerene na pitanje kom muzičkom pravcu pripadaju. Ostaje nam da čekamo izlazak novih pesama, pa da prosudimo sami koliko su ostali verni svom zvuku i kakve kritike će dobiti trilogija "¡Uno! ¡Dos! ¡Tré!".
Poslednju pesmu sa albuma "Oh Love" izabrali su kao prvi singl za promociju novog materijala.
(Visited 50 times, 1 visits today)