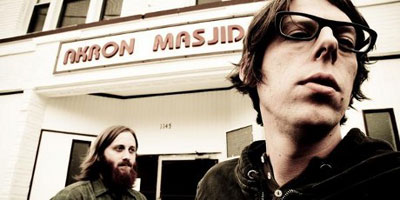 Arcade Fire su dobili Grammy za njihov prošlogodišnji album The Suburbs u kategoriji "Album of the Year" na sinoć održanoj ceremoniji.
U istoj kategoriji bili su nominovani još Eminem, Lady Gaga, Katy Perry, and Lady Antebellum.
Prvo što je rekao Win Butler iz Arcade Fire kada je izašao na binu bilo je "What the hell?".
A evo šta je bend tvitovao: OH MY GOD OH MY GOD OH MY GOD OH MY GOD OH MY GOD OH MY GOD. Thank you EVERYONE.
I šta je Kanye West tvitovao: #Arcade fire!!!!!!!!!! There is hope!!! I feel like we all won when something like this happens! FUCKING AWESOME!
Bend je bio nominovan u još dve kategorije: "Best Rock Performance By A Duo Or Group With Vocals" i "Best Alternative Music Album", a grammyje su u obe kategorije osvojili The Black Keys (u drugoj za album Brothers).
Black Keys, odnosno Michael Carney koji je dizajnirao omot albuma Brothers, su dobili nagradu i za "Best Recording Package".
Nagrade su takođe osvojili i Neil Young ("Best Rock Song", pesma Angry World), Them Crooked Vultures ("Best Hard Rock Performance", pesma New Fang), Muse ("Best Rock Album", za album The Resistance) i La Roux ("Best Electronic/Dance Album", album La Roux).
Kompletan spisak možete pogledati na zvaničnm sajtu nagrade Grammy.
(Visited 31 times, 1 visits today)