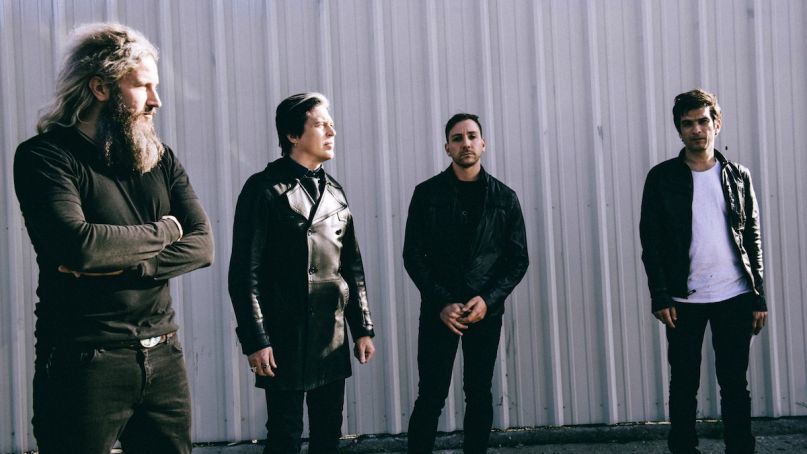 Rok supergrupa Gone Is Gone, koju čine članovi bendova Mastodon, Queens of the Stone Age i At the Drive-In, otkrila je još jedan singl "Sometimes I Feel".
Prethodno su objavili numere "No One Ever Walked on Water", prošlog decembra, odnosno  "Everything Is Wonderfall", jula ove godine.
Bend je formiran 2016. godine, a čine ga pevač i basista grupe Mastodon, Troy Sanders, bubnjar grupe At The Drive – In, Tony Hajjar, gitarista grupe Queens Of The Sone Age, Troy Van Leeuwen, kao i multi – instrumentalista Mike Zarin.
Još uvek nije poznato kada će naslednik njihovog albuma Echolation iz 2017. godine ugledati svetlost dana.
(Visited 13 times, 1 visits today)