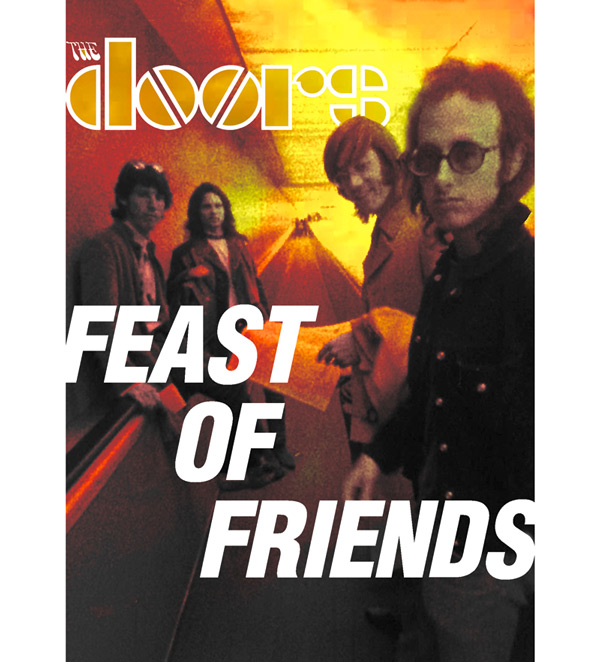 Dokumentarac benda The Doors"Feast Of Friends", u kojem su se članovi benda snimali tokom letnje turneje 1968, pojaviće se u novembru.
Dokumentarac, koji tada nije bio završen, prikazivan je na filmskim festivalima dok je Džim Morison )Jim Morrison) bio živ, ali nikada nije zvanično objavljen zbog pravnih pitanja.
Film je kružio naokolo kao ilegalan snimak dekadama, i potiče iz štampe koji je navodno pripadao samom Morisonu kojeg je poneo u Pariz kada se tamo preselio 1971. godine. Prema glasinama, on je ostavio film u papirnoj kesi u kući svog prijatelja dan pre nego što je umro.
Nova verzija će se pojaviti 11. novembra.
"U pitanju je izmišljen dokumentarac", rekao je Džim Morison u trejleru koji možete pogledati ispod. "Nemam mnogo šta o tome reći, jer ga zapravo mi nismo ni pravili. Na neki način je sam sebe napravio."
Projekat je finansiran od strane benda, ali je tok prihoda zaustavljen nakon što je Morison uhapšen u Majamiju zbog navodnog izlaganja pred publikom.
Film je režirao Pol Ferara (Paul Ferrara), koji je radio i Morisonov film iz 1969. godine HWY: An American Pastoral. Film ima scene u kojima su sadržani komentari iz živih nastupa benda.
Novi DVD i Blu-ray će imati dodatni dokumentarac – The Doors Are Open – koji je takođe snimljen 1968. godine i fokusira se na poslednji nastup benda u londonskom Roundhouse. Uključiće i bonus snimak benda dok igraju poker, zatim Morisona koji govori o karakteristikama filma 'Minister At Large', snimke dok bend snima "Wild Child", svađu benda i fotografa Ričarda Avedona (Richard Avedon), i intervju sa gitaristom Robijem Krigerom (Robby Krieger), klavijaturistom Rejom Manzarekom (Ray Manzarek), bubnjarem Džonom Densmorom (John Densmore) i menadžerom benda Denijem Sugarmanom (Danny Sugerman).
(Visited 110 times, 1 visits today)