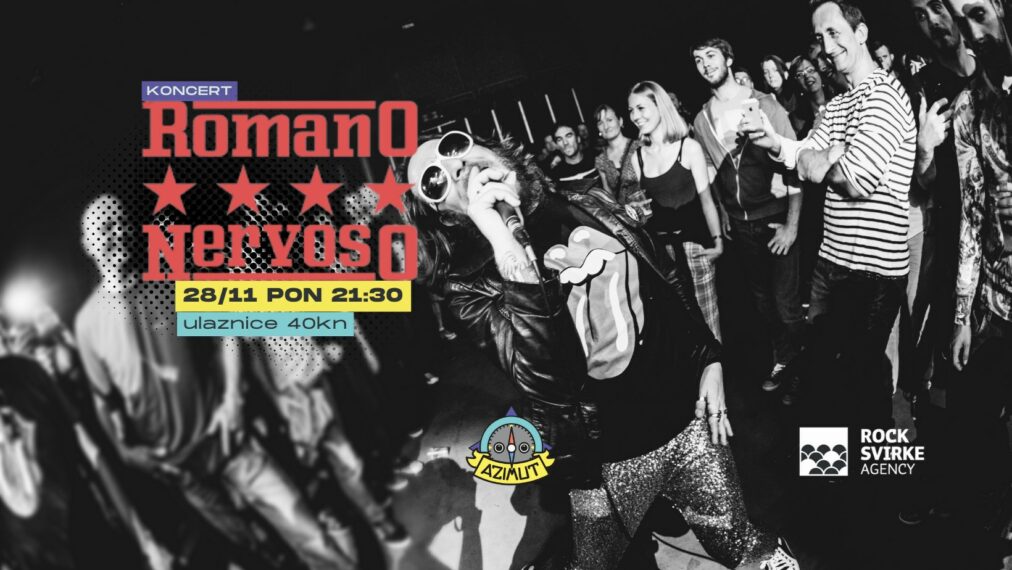 November 28, 2022
Romano Nervoso
Time: 9.30PM
Venue: Azimut
Country: CRO
Romano Nervoso je talijansko-belgijski bend sa širokim rasponom glazbenih utjecaja kojim definiraju svoj vlastiti stil – spaghetti rock and rol; divlji rock and roll sviran bez kompromisa.
U samo nekoliko kratkih godina bend je u punoj brzini podigao prašinu svojim specifičnim i divljim nastupim na glazbenoj sceni uživo. Od lokalnih barova i klubova do nekih od najvećih koncertnih mjesta i festivala u Europi, Romano Nervoso dokazao se kao čistokrvni rock and roll band. Svojim osobnim stilom i karizmom te žestokim stavom na pozornici postali su ljubimcima publike.
Koncert Romano Nervoso , nastavak je suradnje za BG agencijom Rock svirke ( https://www.rocksvirke.com ) putem koje smo u zadnje dvije godine svjedočili mnogim odličnim koncertim u Azimutu.