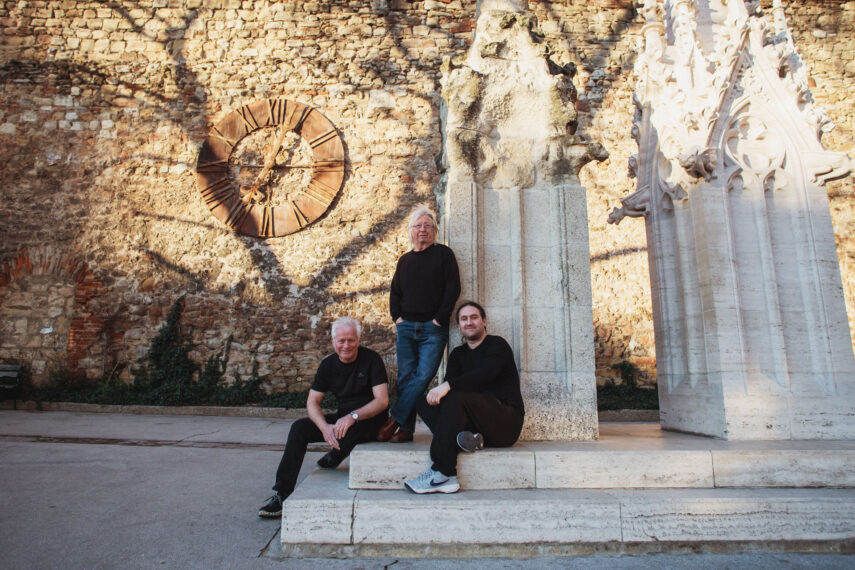 November 27, 2022
Norman Beaker
Time: 8PM
Venue: Kulturni centar
Address: Maršala Tita 52, Čelarevo
Country: SRB
Norman Beaker Trio održaće 27. novembra 2022. godine u Kulturnom centru Čelareva koncert gde će promovisati novi studijski album "Running Down the Clock". U okviru ove turneje održaće seriju koncerata po Srbiji i Evropi, a sve u organizaciji koncertne agencije Rock Svirke.
Ulaznice:
200 RSD – promo (za osnovce, srednjoškolce i studente / samo na ulazu)
500 RSD – pretprodajna cena (do 27. novembra)
700 RSD – na dan koncerta (27. novembra)
Prodajna mesta:
– Hard Rock
– Underground klub
Rezervacija ulaznica moguća putem mejla: office@rocksvirke.com (ime i prezime, kontakt telefon).
2015. godine albumom "Live in Belgrade" Norman Beaker Trio instantno je osvojio sve u svetu bluza, naročito hit numerom "Only I Got What Other Guy Want" koja je obrela na samom vrhu internacionalnih bluz lista. Pozitivne kritike iz Velike Britanije, preko Nemačke, Belgije do Kanade samo su ponovo potvrdile njegov status ikone i nespornu reputaciju jednog od najboljih britanskih bluz muzičara. Tokom 2017. Norman Biker postao je osmi Britanac u 21. veku u Blues Hall of Fame.
Norman je negovao prepoznatljivi zvuk tokom čitave svoje karijere bilo svirajući solo ili sarađujući sa najvećim muzičarima bluz, rok, džez, soul i pop muzike sa obe strane Atlantika, uključujući imena kao što su Čak Beri (Chuck Berry), Džek Brus (Jack Bruce), Badi Gaj (Buddy Guy), Van Morison (Van Morrison), Lovel Fulson (Lowell Fulson) i B.B. King koji je jednom prilikom izjavio: "Norman je kao beli Freddie King".
Norman Beaker bend sastavljen je od veoma cenjenih britanskih muzičara koji su svoj doprinos kompletnoj rokenrol sceni dali sviranjem na koncertima ili studijskim radom za britanske i svetske velikane – BB King, Badi Gaj (Buddy Guy), Džek Brus (Jack Bruce), Aleksis Korner (Alexis Korner), Kris Farlou (Chris Farlowe), Leri Garner (Larry Garner), Graham Bond, Čak Beri (Chuck Berry), Robert Plant, Džimi Pejdž (Jimmy Page), Van Morison (Van Morrison), Lovel Fulson (Lowell Fuslon), Piter Grin (Peter Green), Luizijana Red (Louisiana Red), Fenton Robinson i mnogi drugi.
Norman Beaker je predvodnik britanske bluz scene više od četiri decenije, veoma cenjen gitarista, pevač, tekstopisac i producent. Zajedno s Vanom Morisonom tri puta zaredom napunio je Rojal Albert Hol.
Britanski bluz ponovo stiže u Srbiju! Koncerti koji ljubitelji bluz zvuka i dobre svirke nikako ne bi trebalo da propuste!