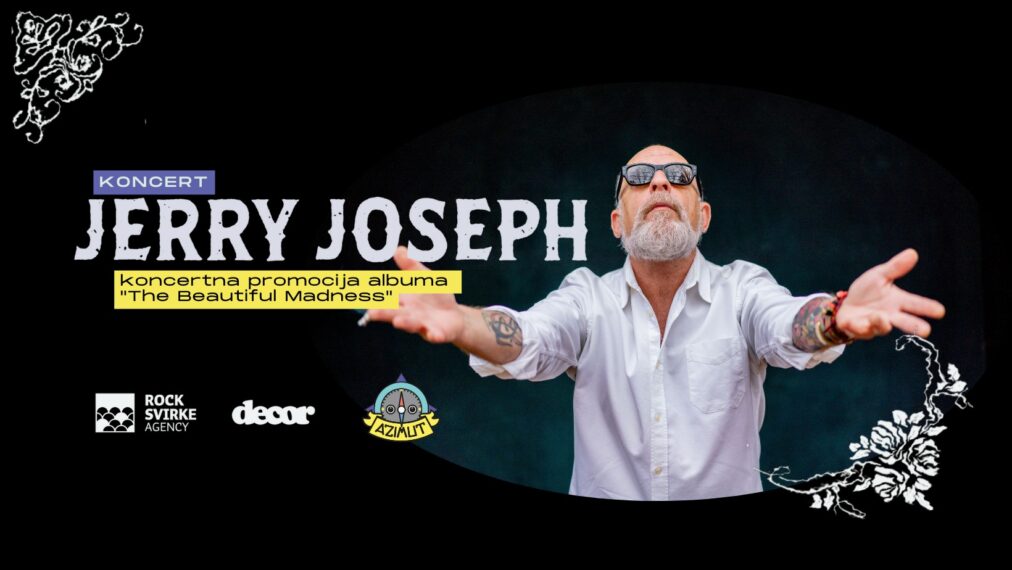 February 15, 2023
Jerry Joseph
Time: 9.30PM
Venue: Azimut
Country: CRO
Jedan od najvećih tekstopisaca i izvođača uživo, Jerry Joseph održaće svoj premijerni koncert u Šibeniku u srijedu, 15. veljače 2023. godine u klubu Azimut gde će promovirati aktualni studijski album "The Beautiful Madness".
Jerry Joseph je prava "trostruka prjetnja": plodan i uspješan tekstopisac, snažan pjevač i nezaboravan izvođač. Tokom svoje karijere koja uspješno traje već tri desetljeća djelovao je kao solo umjetnik, sa bendom The Jackmormons, supergrupom Stockholm Syndrome, duom The Denmark Veseys i svojim voljenim kultnim bendom iz 80-ih, Little Women Jerry je obišao svjet, posjećivajući tako neobične lokacije kao što su Liban, Izrael, kurdski Irak, Indija i Afganistan, te još uvijek uspjeva objaviti album svake godine.
Za više od 30 godina, sakupio je impresivan katalog radova, zavidne pečate na svojoj putovnici i usavršio svoje koncertne nastupe svirajući na svakoj zamislivoj pozornici. Jerry je 2018. godine pokrenuo neprofitnu organizaciju "Nomad Music Foundation", kroz koju predaje osnaživanje kroz glazbu, osobno isporučujući gitare i podučavajući glazbu neprivilegiranim ljudima u ratnim zonama.