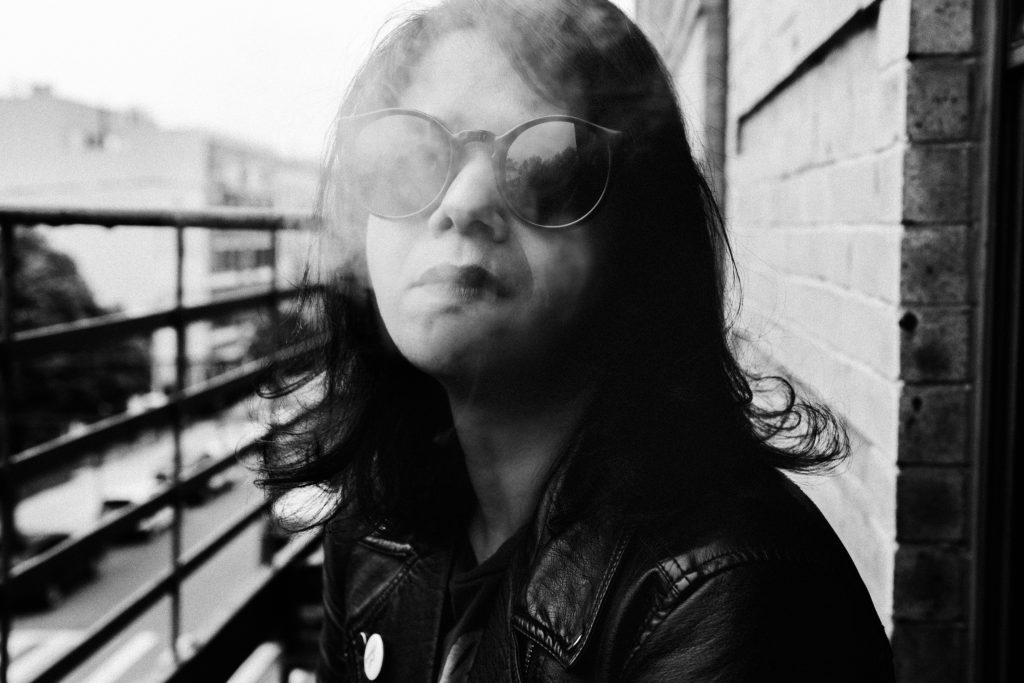 Shilpa Ray, American punk and blues singer/songwriter, will embark on a small tour in Serbia. Thursday, 24. July in Novi Sad will mark her debut show in our country, and the next evening she will perform in Belgrade.
Before her shows in Serbia (she will also play in the city of Jagodina, on 31. July) Shilpa talked us about her beginnings in music, cooperation with Nick Cave, her life in New York and career, and also gave us some literature and music recommendations.
RS: What are some of the early memories you have about you musical roots?
Shilpa: My parents caught me singing when I was a kid. I was maybe 5? They thought it would be a great idea to give me music lessons. I hated performing. I was a really shy kid.
RS: You are Bengali woman from Jersey, right? How was it growing up there?
Shilpa: Yeah. My parents are Bengali and I was born and raised in Jersey. Growing up there was difficult. I'm first generation and not white so it was hard to make friends but somehow being from Jersey really rubbed off on me. I look at a character like Tony Soprano and feel like yeah I know you.
RS: What were you listening back then? I've read that Velvet Underground changed your perspective on music? You have even released a cover of Lou Reed' Make Up.
Shilpa: Yeah. Listening to the Velvet Underground is what really made me what to write my own stuff and take music more seriously.
RS: You've lived in New York for almost 20 years now. How would you describe New York lifestyle?
Shilpa: Autonomous and Anonymous. No one's in my business there. There's no time for that kind of nonsense. I think in a smaller city/town the personal drama in so much more. Some people love that I suppose. I don't .
RS: At first, you were a bandleader. There was Beat the Devil and then Happy Hookers. In what way is it different for you to work and perform as a solo musician?
Shilpa: I'm still a bandleader. I always been a solo artist and a songwriter but I like playing w/others especially when it works. When it doesn't, I can take all my toys out of the sandbox and go home.
RS: While working on your music, at the same time, you were making money as a saleswoman, right? How did you end up doing that?
Shilpa: It was the job I worked since I was of legal age to get a job. I knew the hours were flexible and I didn't have to commit to it so I did that for as long as I could.
RS: Your first solo effort was It's All Self Fellatio, Shilpa Ray EP. Quite an interesting name. What's the story behind it?
Shilpa: No. All my albums a solo albums. I write and have written all of my material unless they a covers. Beat the Devil was a pseudonym I used when I started out. Then I started incorporating a drummer, a bass player and so forth. I made a huge mistake apparently by naming my bands or backing bands. All of a sudden there's argument over ownership and that become a huge headache. Working w/ men can be a huge bummer. They will trick you into providing them w/ and huge amount of generosity and loyalty when the same is not given in return. That's something to watch out for.
RS: What was your first thought when Nick Cave asked you to join him on tour? What kind of impressions you carry from working with him?
Shilpa: He's great! He was actually the first person to really encourage me to be my own boss and steer the ship. He's really funny and overall a very cool guy.
RS: You have also performed with Patti Smith, Sharon Van Etten, Jon Spencer. How was that experience? Any musician you would like to work or perform with?
Shilpa: I'm open to performing w/ anyone. I like being surprised.
RS: How spirituality and religion make impact on your songwriting process? It is known that your trip to Nepal was mind-changing for you? We could hear it on Last Year's Savage LP.
Shilpa: I'm not that religious. I was raised Hindu and philosophically still think that way, however I feel that all religious institutions exploit the poor and split the masses. Much like politics.
RS: On your latest LP Door Girl, you took an inspiration from your time working the door at Lower East Side bar Pianos. Not exactly pretty pictures you wrote about there?
Shilpa: It's not a pretty scene. Any service industry job is going to give you that. Humanity is ugly and sometimes OK.
RS: You have also moved blusier elements to the background, so we can hear hip-hop, New York punk and doo-wop influences? And, all sounds great, in my opinion. Any special reason for doing that?
Shilpa: Door Girl is a New York themed album so I wrote a soundtrack according to the movie rolling through my mind.
RS: Your most recent EP Nihilism contains a cover of Alice Cooper. How did you end up with it?
Shilpa: I was listening to so much Alice Cooper on our tour the last time I was in Europe it got stuck in my head and I thought wow, if I covered this song the meanings of the words would change. It would be a feminist album.
RS: You used to be an avid reader, even made a song based on a book character. Do you still have time for reading? Your favorite book, any recommendations?
Shilpa: Right now I'm reading Wyslowa Symborzka. She's an incredible poet. Also Joan Didion I love the White Album which is her essays on the 60s.
RS: What about music recommendations? Is there any musician, band or album recently you think is great?
Shilpa: ? I'm really like the new Cate Le Bon record that came out this year and With Sympathy which is an early Ministry record.
(Visited 52 times, 1 visits today)