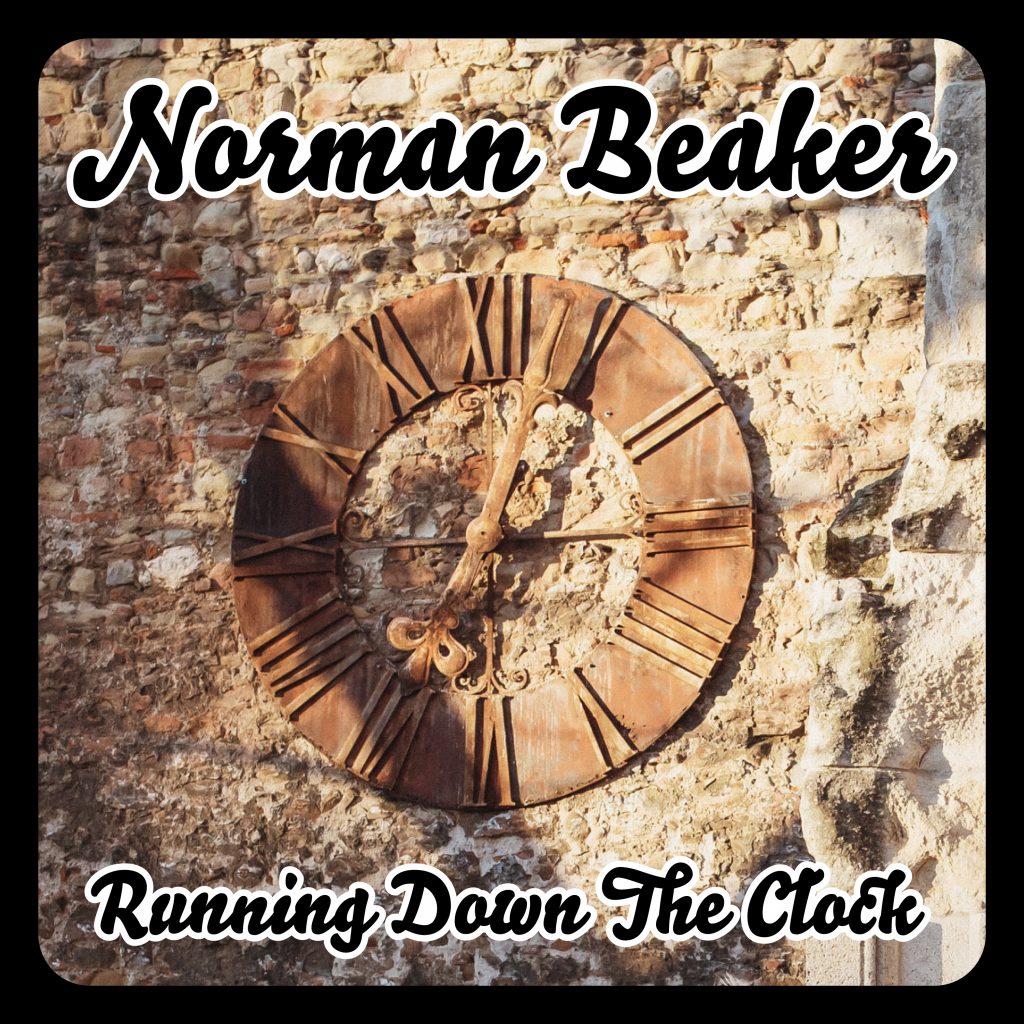 Living legend of blues, Norman Beaker, shares his new studio record called Running Down the Clock which today through Wienerworld, while CD and LP release will be available shortly after through Rock Svirke Records. The album which was recorded at Sound Station Studio in Zagreb between 12 – 19 January this year, and has captured their famous live gigs perfectly, power taste emotion and some humor as well as obviously classic musicianship.
There are 18 tracks on the album which touch all styles that have had an influence on them from obviously Blues, Rock, Jazz, Funk Soul, Country and even a dash of Folk. Norman said that it has a big cross section of styles he has always liked and not always felt free enough to record. But, they recorded the stuff so quickly it has kept the excitement and feel on every track. Also he wrote these songs especially for this album and line-up, while all three of them co-produced the record. He added that he couldn' t be more happy because it has given the three of them a new lease of life, it's the raunchiest album he's made by far and the most exciting. Every track tells it's own story about situations we all know and live through.
And they decided the album release should go ahead to give their fans a chance to hear them whilst awaiting the rescheduled gigs due to the Coronavirus epidemic. Obviously the virus has caused a lot of uncertainty in all walks of life and music is no exception, but as Norman said, they will be ready to hit the road as soon as possible, because they love to tour and it will be a chance to see their many friends and fans. The album features on bass and vocals John Price, Normans sidekick for over 30 years, and the talented Croatian Leo Andjelkovic on drums, bringing some new blood and expertise to the gig. According to Norman, Leo has changed the sound quite a bit from the last album (We see us later) and because he is also an excellent music producer, they decide to spent a week staying at his house and work on a record. Leo was responsible for mixing, while together with Mauro Sirol he did the mastering. Mauro was recruited as audio engineer as well, with Ivan Havidic.
Album is available for streaming or download through services:
(Visited 107 times, 1 visits today)