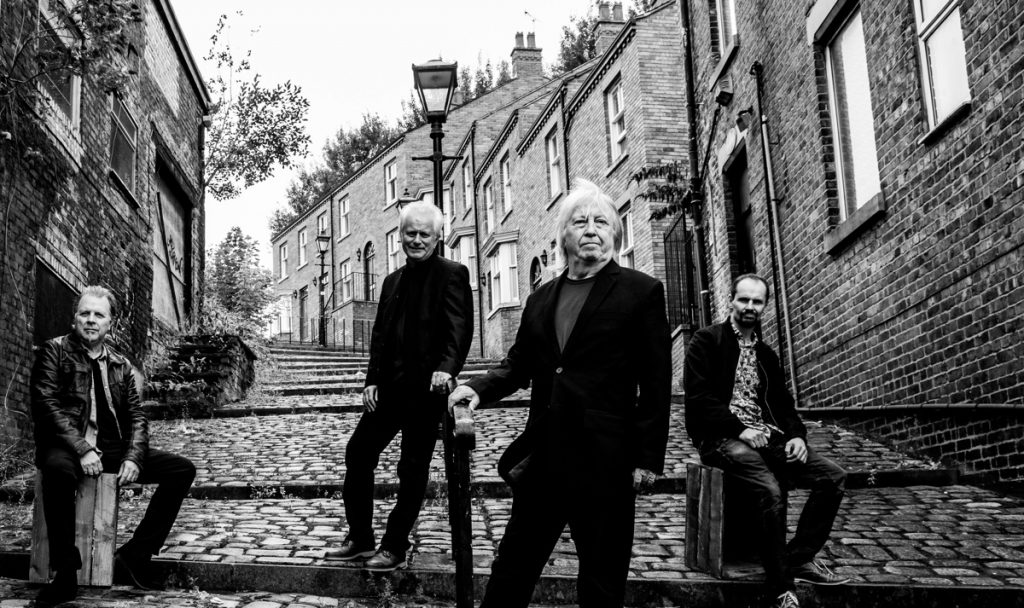 After nearly three years, legendary blues guitarist Norman Beaker returned to Belgrade. The reason for this visit was regional tour where he promoted his latest studio album We See Us Later.
Norman Beaker gained the status of music icon and the reputation of one of the best British blues musicians. He nurtured recognizable sound throughout his career both by playing solo or collaborating with the great artists of blues, rock, soul, pop and jazz music on both sides of America. In a very busy concert schedule, he found time to talk about his long career, experiences from working with famous musicians, a new album and Belgrade memories.
Rock svirke: Your career lasts for half of a century now. What would you say is the biggest success in first 50 years of your music lifespan?
I think the Hall of Fame induction was the culmination of my time involved in Blues music. But every gig is special to me and to have played with so many legendary musicians , many of which are now dead, were all very special to me.
Rock svirke: Could you tell me how did you feel when you were officially inducted into the Blues Hall of Fame? 
I was really surprised , in fact I didn't believe it for a few days until I got official confirmation . I think it's great for other musicians too when it is not only given to really iconic artists like Mick Jagger Eric Clapton etc . It proves dedication pays off. I have never really thought much about awards but I was pleasantly surprised to get this one
Rock svirke: When you take a look at everything you've done so far, would you be able to say which record is your favorite? Which album, in your opinion, is representing the essence of the band?
Most artists always say the latest one; but I really mean it this is a very organic album recorded quickly to maintain the raw gutsy blues atmosphere and it the first studio album with Nick Steed on keys and Steve Gibson on drums and featuring horns from Kim Nishikawara and Steve Hallworth on trumpet . All original songs and it was a lot of fun to make and everyone's input was invaluable. So " We See Us Later" is my favorite closely followed by " Into the Blues" from 1988.
Rock svirke: What does the blues mean to you?
It's a wonderful way to express feelings and emotions through music, and to try to entertain and move people through the songs and playing. I think music has to.effect people emotionally artists and audience . Happy or sad it doesn't natter as long as you have had an effect for a couple of hours.
Rock svirke: During your career you have played with great musicians such as Chuck Berry, Jack Bruce, Buddy Guy or BB King. What are your impressions regarding this collaborations?
I learned so much from everyone, I suppose mostly Jack Bruce as I played with him for 40 years on and off. Jack taught me to really mean what you play and give everything you have . BB. King was a true gentleman very modest and very professional.
Alexis Korner was also a big influence on me in the early says but it was Lonnie Donegan who gave me my first real break on his show when I was about 12 years old.
Rock svirke: One of my favorite singer/songwriters is Van Morrison, so could you tell me a bit about him? What was it like to tour and play with him?
People often think that he is difficult to work with but he has always been really kind to me. He's a very generous musician and often uses support acts he admires. We both love old English comedy radio shows and laugh a lot . Nice man I like him a lot.
Rock svirke: Nick Steed and Kim Nishikawara are the newest addition to your band. How their presence and musicianship contributed the new record?
Nick is very high octane showman as well as a brilliant keyboard player . "It  was what it's not" which will be released in April 2018 Steve Gibson played drums and I guested on a couple of tracks.
Rock svirke: You have guest vocals from Larry Garner, whom you had already worked with, but also Steve Ellis for the first time. How did you end up with an idea to work with Ellis and how was that experience?
We work with Larry a lot in Europe so we recorded his track when we were working in the UK . Steve Ellis is a great  blues and soul singer and has had huge hit records the biggest being "Everlasting Love" as the lead singer of Love Affair. We will be working together on future live projects so it was a nice introduction to have him guest on the album. We will also be doing some live concerts with Sonja Kristina the legendary vocalist from Curved Air
Rock svirke: You have already played in Serbia and furthermore you recorded "Live in Belgrade" in 2015. How did you get an idea to record live album in our capital and what memories you carry from that period?
We were on tour which had been organised by Nebojša Petrović for his Rock svirke promotional company. The venue was perfect for sound so it was a joint decision to record our show and it worked out really well . We are always really amazed by how knowledgeable and enthusiastic people in ex Yugoslavia are. And very kind and friendly to us.
Rock svirke: In my opinion Manchester is the city with the best music in history. Would you agree with that? What is your favorite band from your hometown?
Manchester has many good bands but the venues are a lot  less than a few years ago. I live just outside of Manchester in a place called Stockport where the biggest band was 10cc
Rock svirke: Could you recommend new blues musicians or bands who deserve our attention?
There are so many great players out there at the moment. A couple that we work with Rebecca Downes and the daughter of Victor Brox, Kyla, are both amazing singers. Rebecca guested with us in Serbia a couple of years ago.
(Visited 142 times, 1 visits today)